A soothing, purifying, and renewing toner treatment for fast angry skin relief. Use AM/PM to maintain and prevent redness and irritation.
Free shipping $30+ • 2 Free Samples • Free Returns
🍃

Soothing + Purifying

🦞

Reduces Redness

✨

Clears Skin

🙅‍♀️

Alcohol-Free

🫧

Fragrance-Free

😳

Sensitive Skin Safe
View full details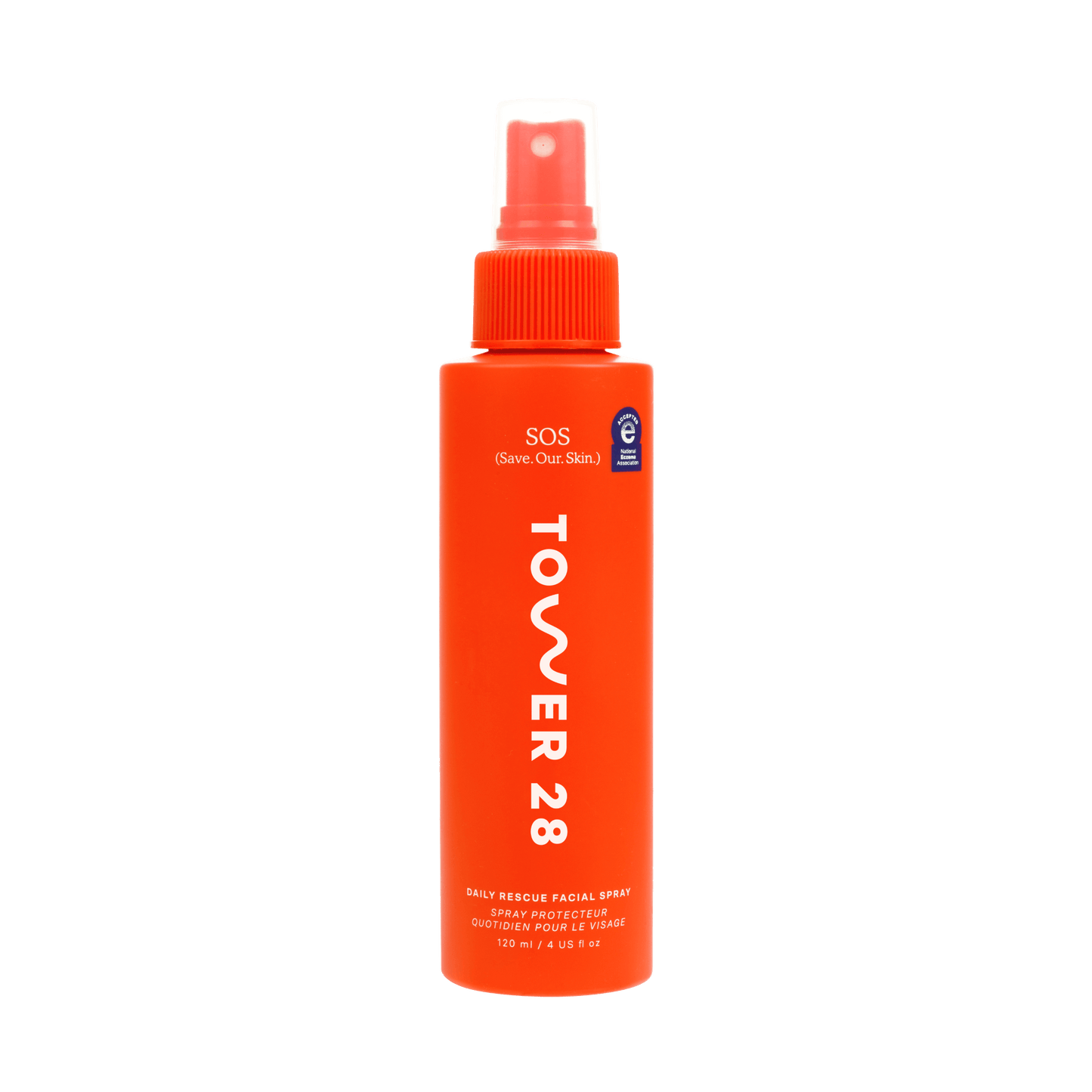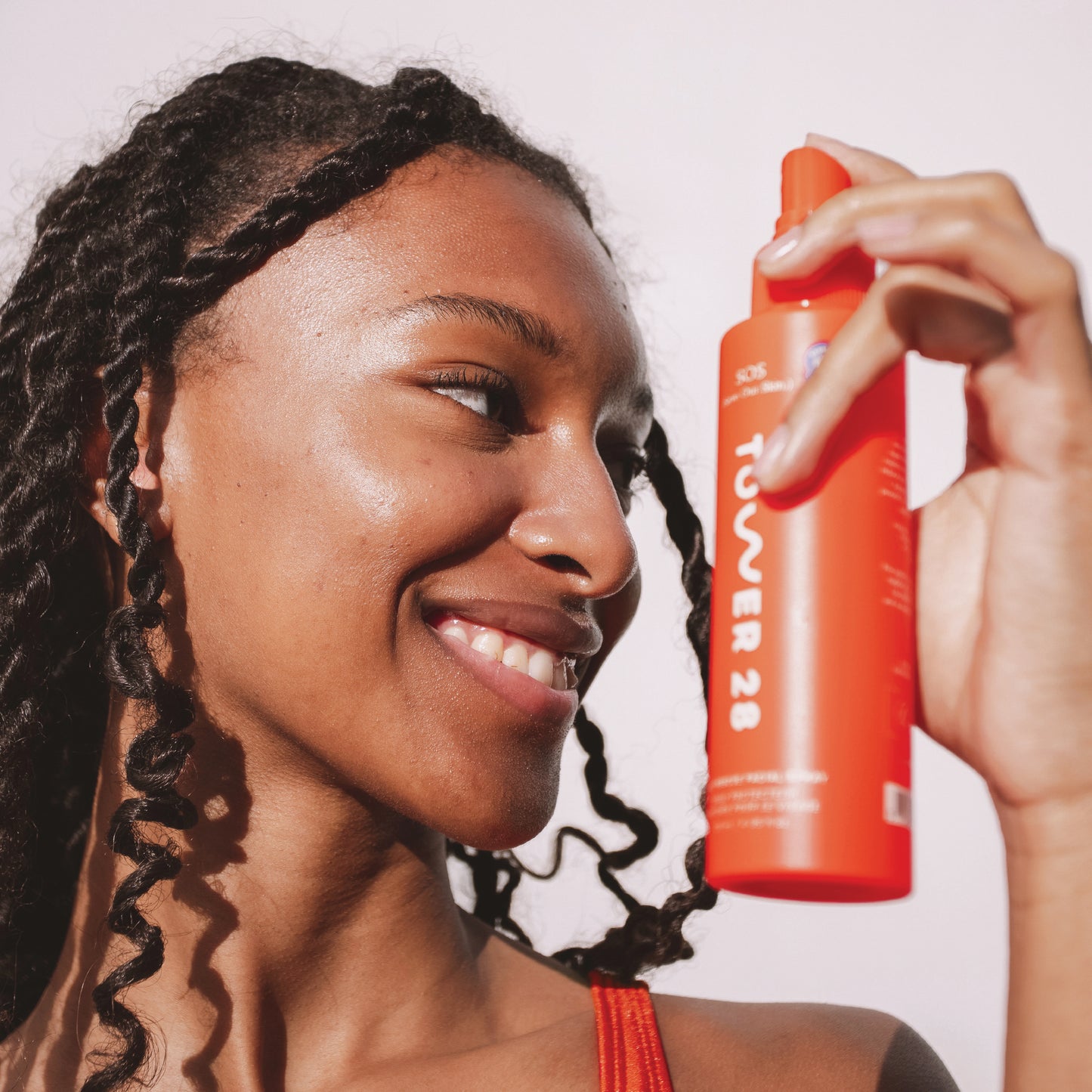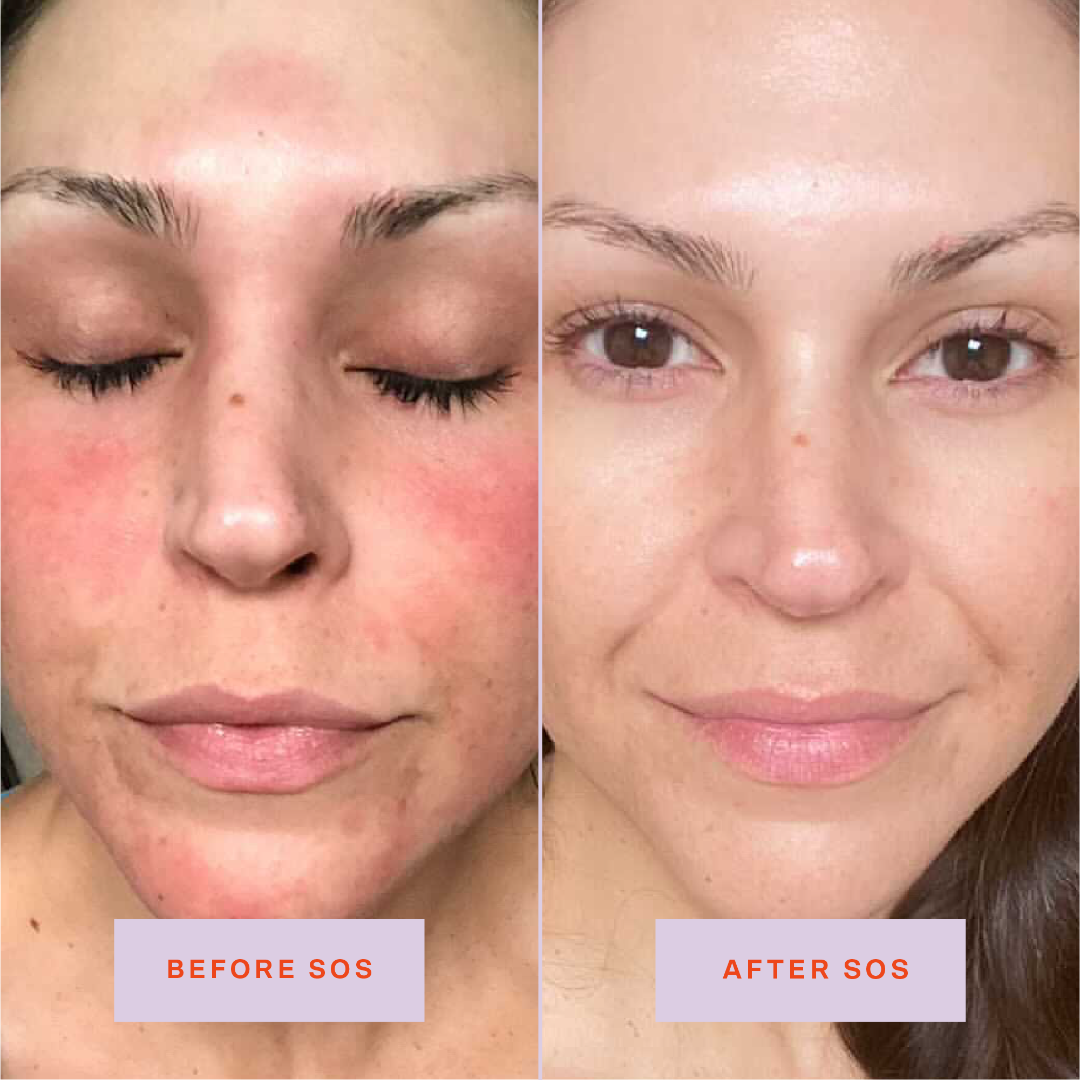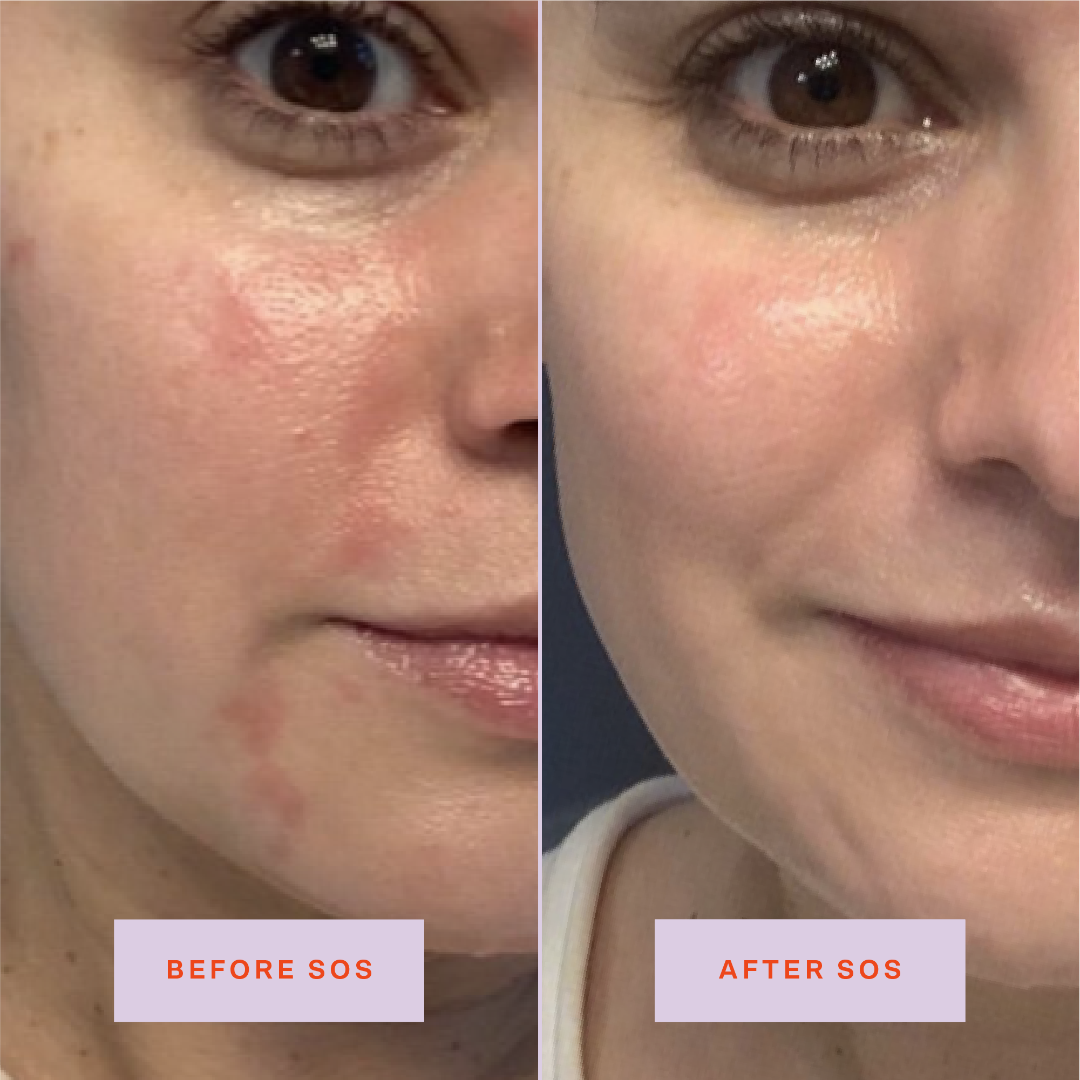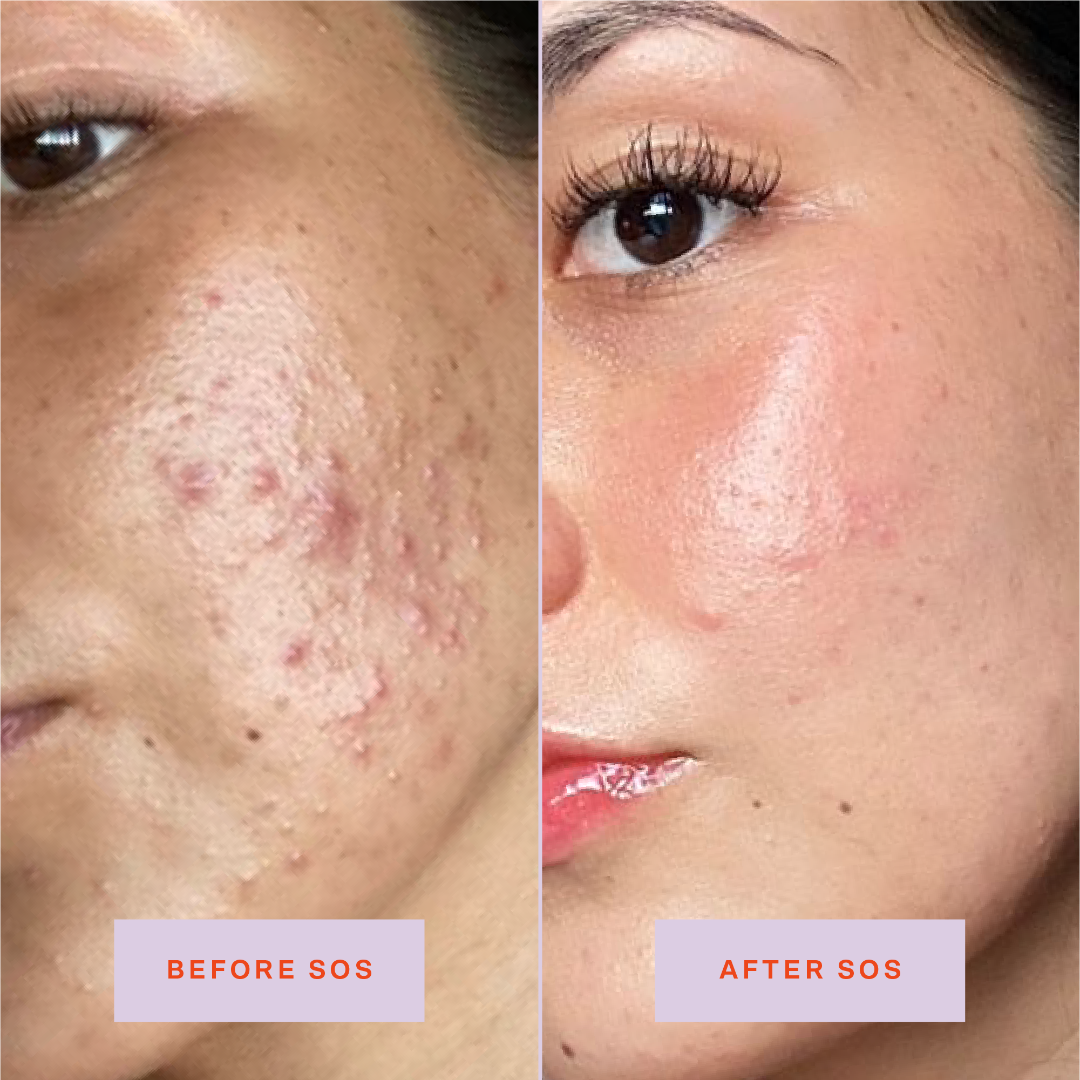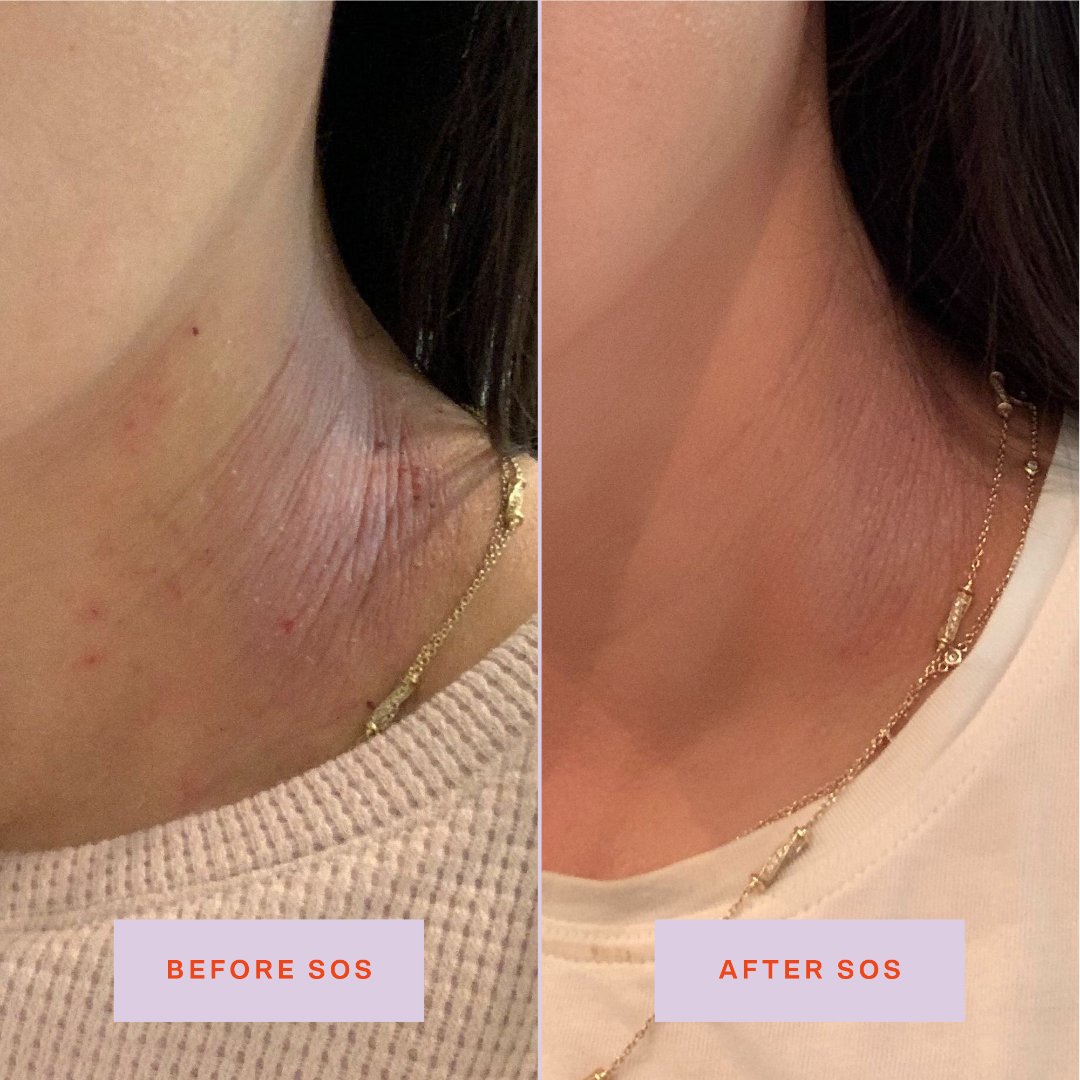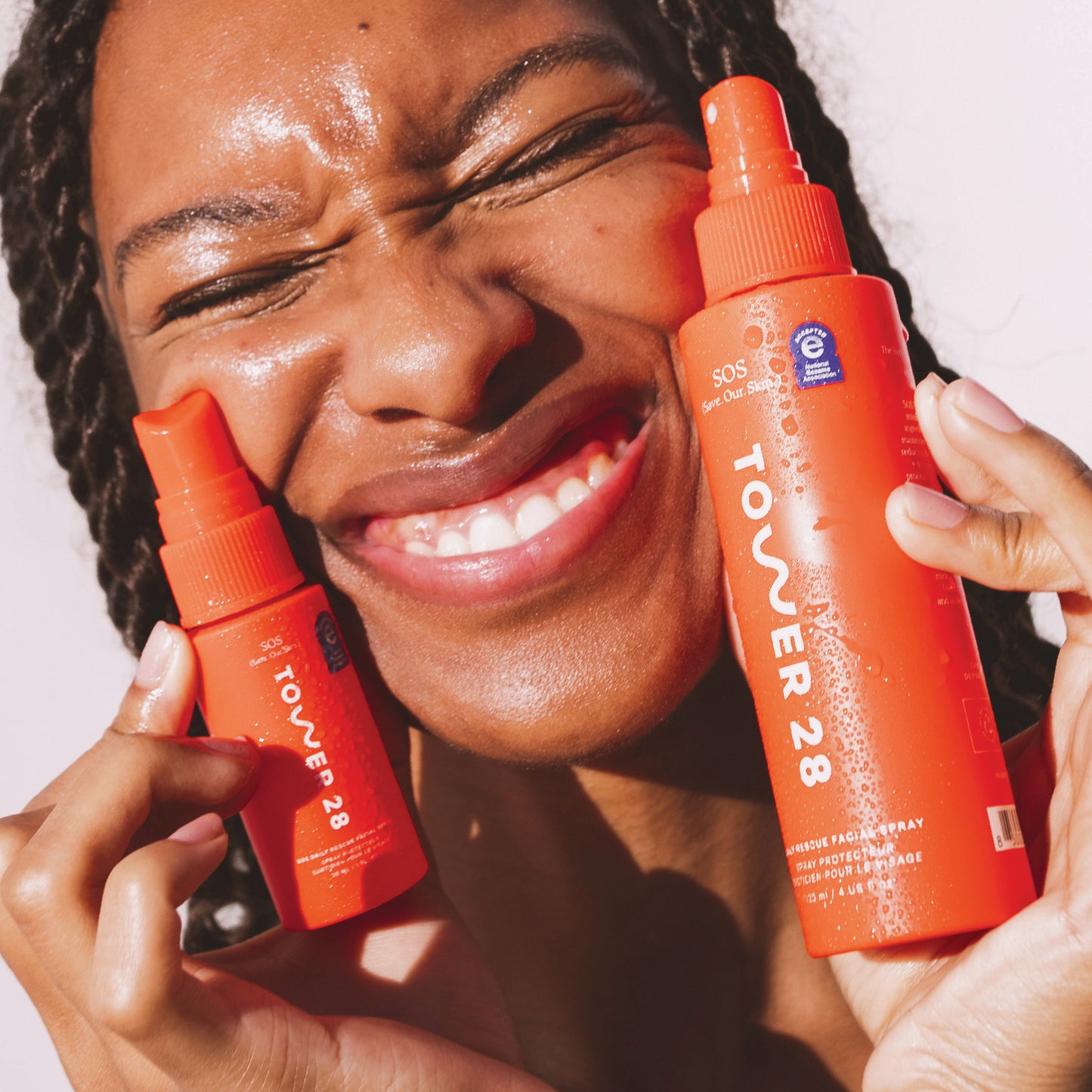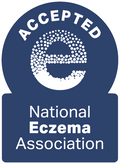 4 OZ / 120 ML
SOS Rescue Spray (Full-Size)
F.A.Q.
How long do I have to use SOS Spray before I see results?
Real results take time and consistency and not all skin is made the same! Some see results in 3 days, others 3 months, but consistency is key. For best results, use AM/PM in combination with SOS Serum, and SOS Cream + always patch test before adding new skincare products to your routine!
What skin type is SOS Spray suitable for?
SOS Spray is excellent for skin maintenance in all skin types, but the most visible changes will be seen after consistent use in sensitive/problem skin types. SOS Spray has the National Eczema Association's Seal of Acceptance™ —making it safe for even the most reactive and sensitive skin types.
Is SOS Spray a makeup setting spray?
SOS Spray is not designed to prolong the wear of makeup. It is a skincare toner treatment designed to soothe, purify, and strengthen the skin barrier.
Can I use SOS Spray with skincare actives like vitamin C?
If you're using an active like vitamin C as part of your skincare routine, we recommend using SOS Spray BEFORE any actives (allowing it to dry down fully first). The hero ingredient in SOS Spray (hypochlorous acid) is super fast acting and once it dries down it won't interact with any of your other skincare products (including actives like vitamin C!)
What is the difference between SOS Serum and SOS Spray?
SOS Serum is a lightweight, water-based treatment serum for chronically sensitive skin (aka acne, rosacea, or eczema) that is more intensive. SOS Spray is a treatment-toner that prevents skin irritation and redness, or just keeps flare-ups at bay.
Tower 28 IRL
SOS for Sunburns
Skin Type: Sunburnt, sensitive
Skin Type:
Sunburnt, sensitive
New

All-Over Hydrating Concealer

Bestseller

Toner Treatment with Hypochlorous Acid

Save $6

Bestseller

Lengthening + Volumizing Mascara

Save $12

Luminous Cheek + Lip Color

Buttery Smooth Vegan Lip Balm

Save $15

High-Pigment Lip + Eye Liner

Soft-Matte Bronzer + Contour

Illuminating Bronzer with Shimmer

Shimmer-Free Universal Highlighter