An intentionally basic, non-greasy daily moisturizer with ceramides and hyaluronic acid designed for sensitive skin.
1.86 OZ / 55 ML
: Full-Size
Free Shipping $30+ • Free Returns
☁️

Lightweight Cream

✨

Non-Greasy Finish

🦞

Reduces Redness

💧

Barrier Repair

🫧

Fragrance-Free

😳

Sensitive Skin Safe
View full details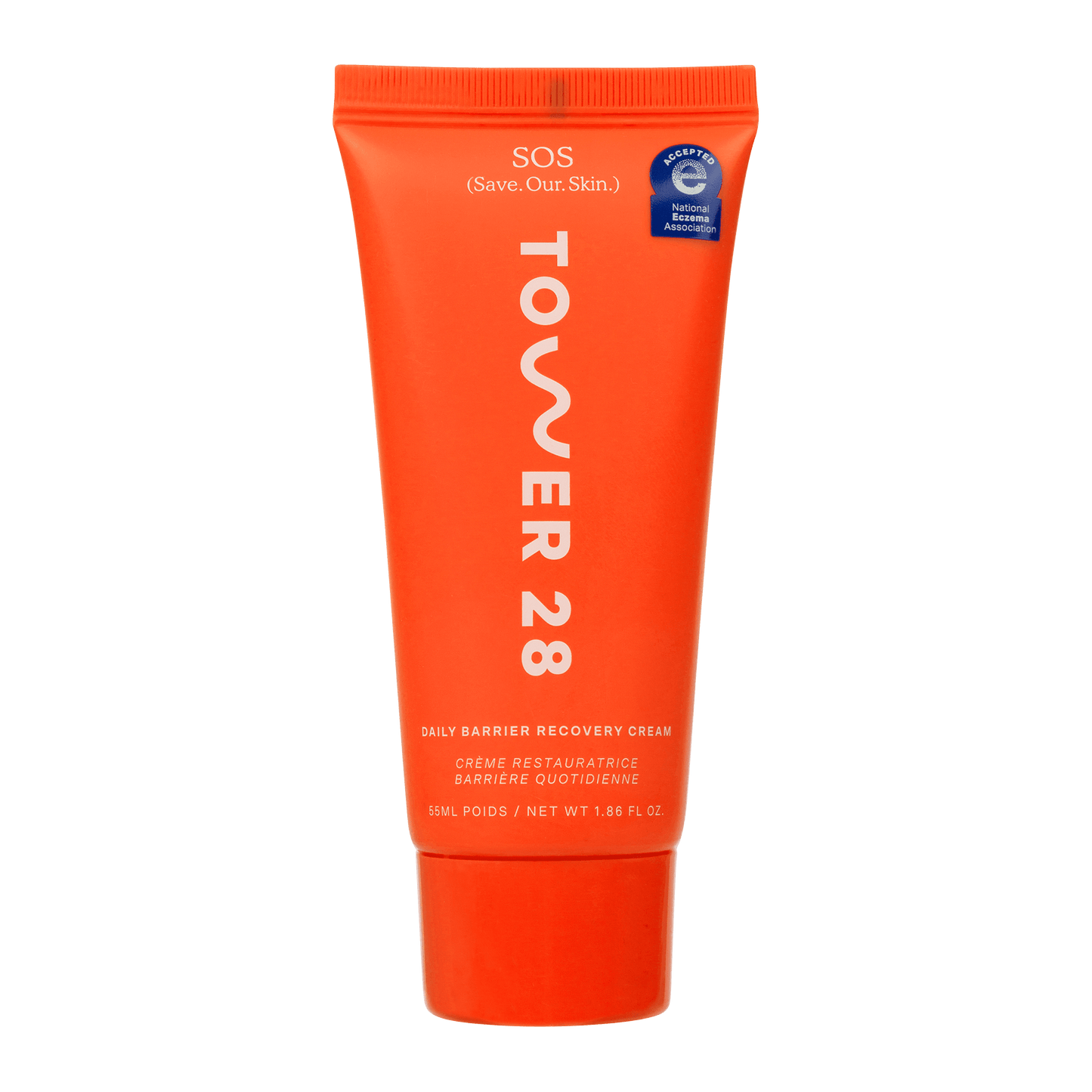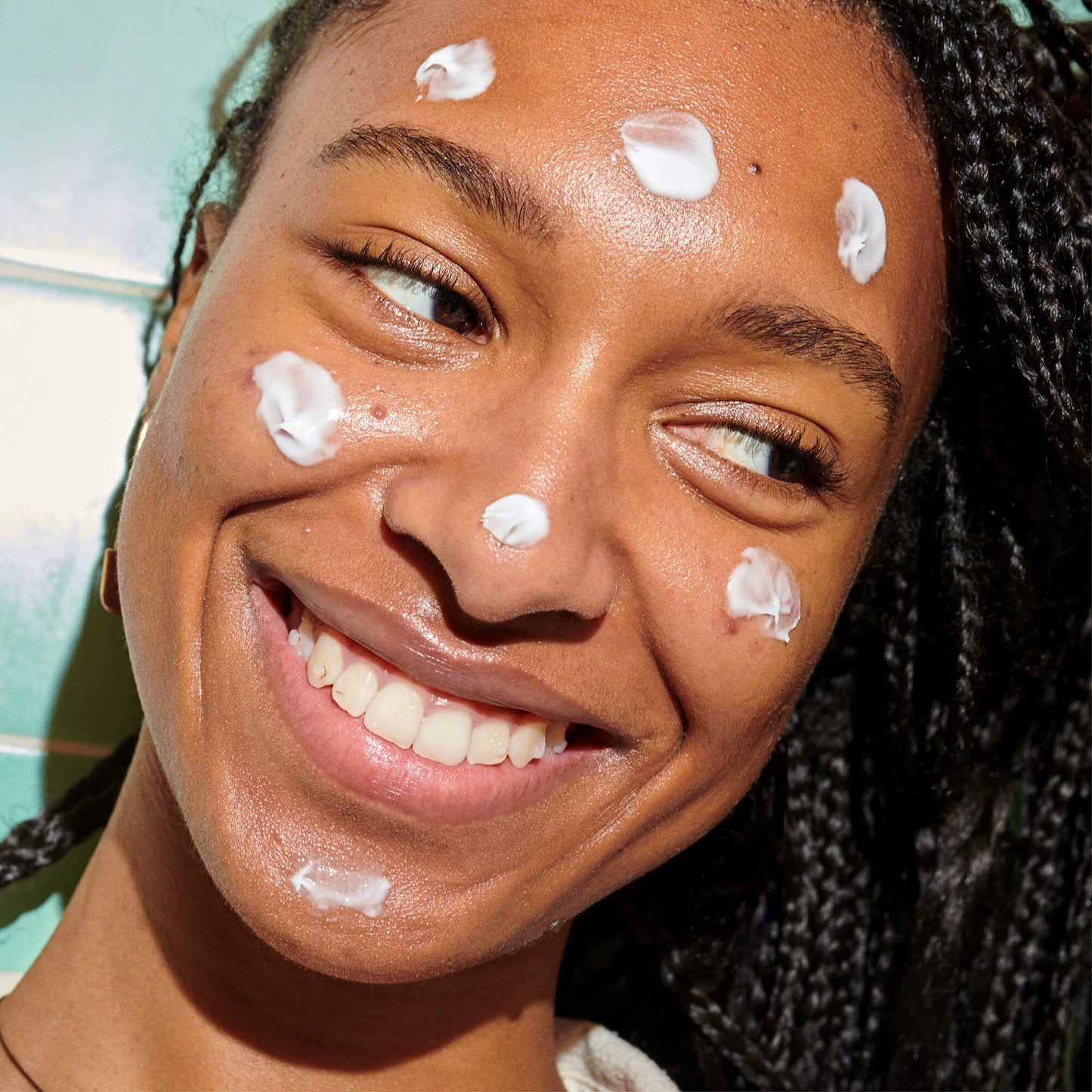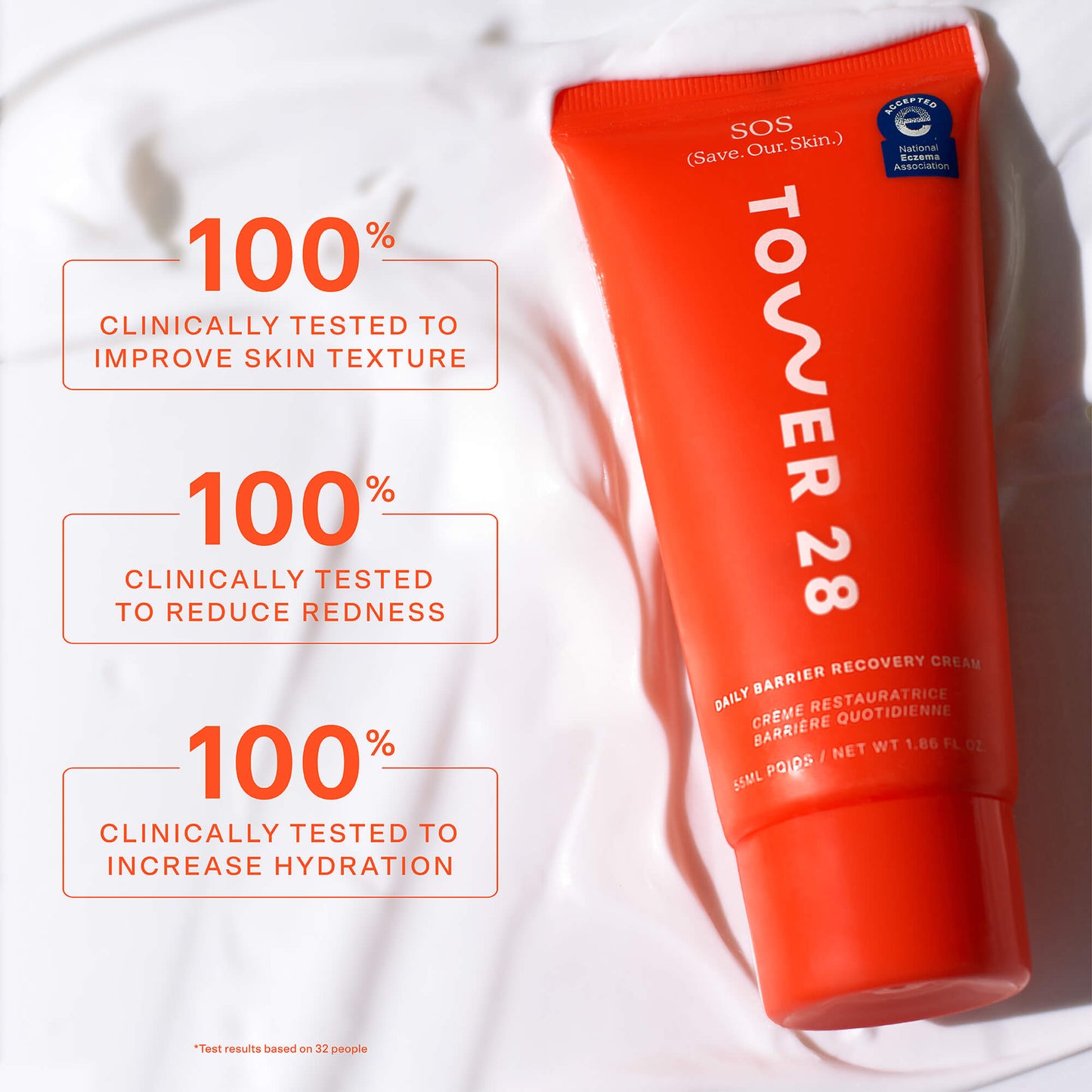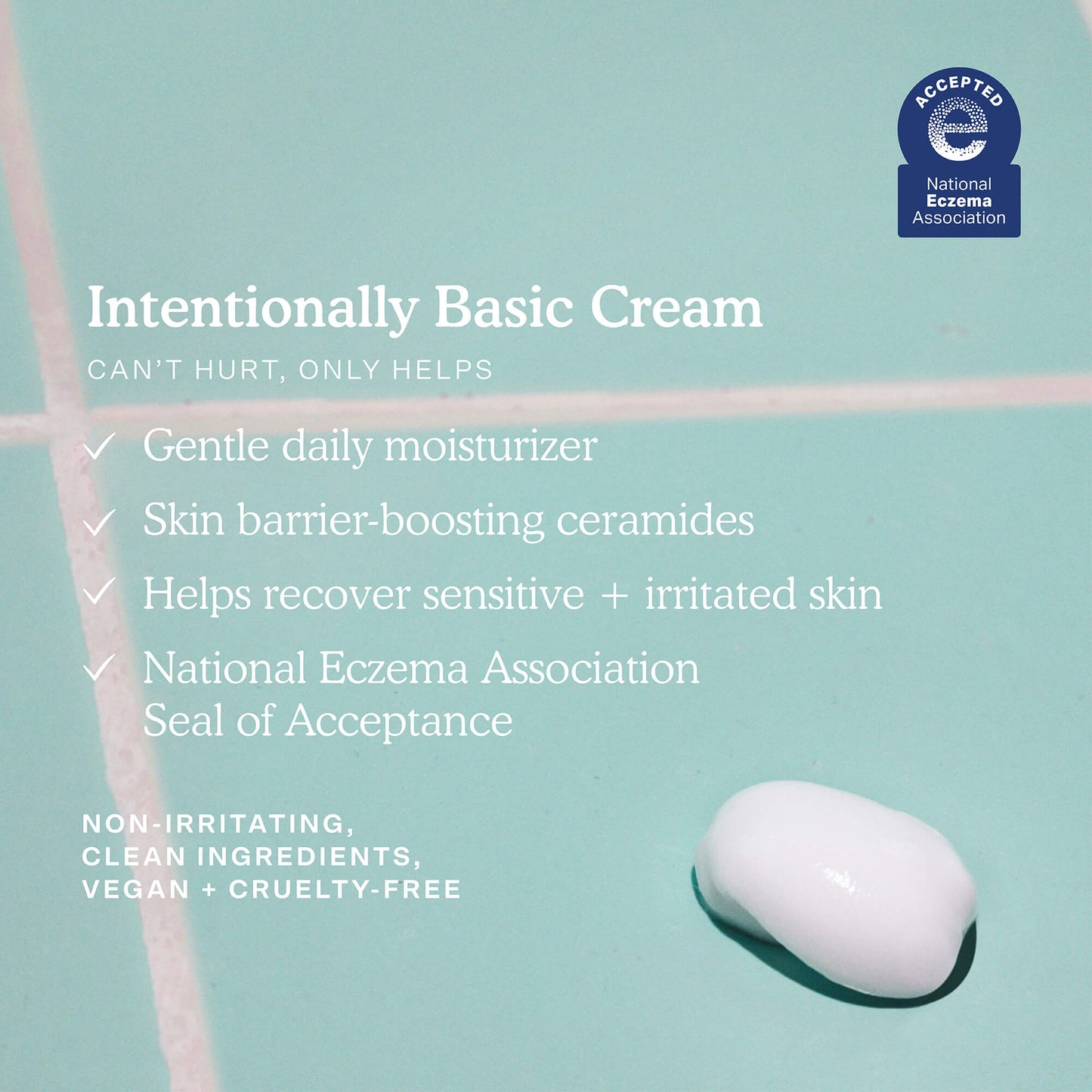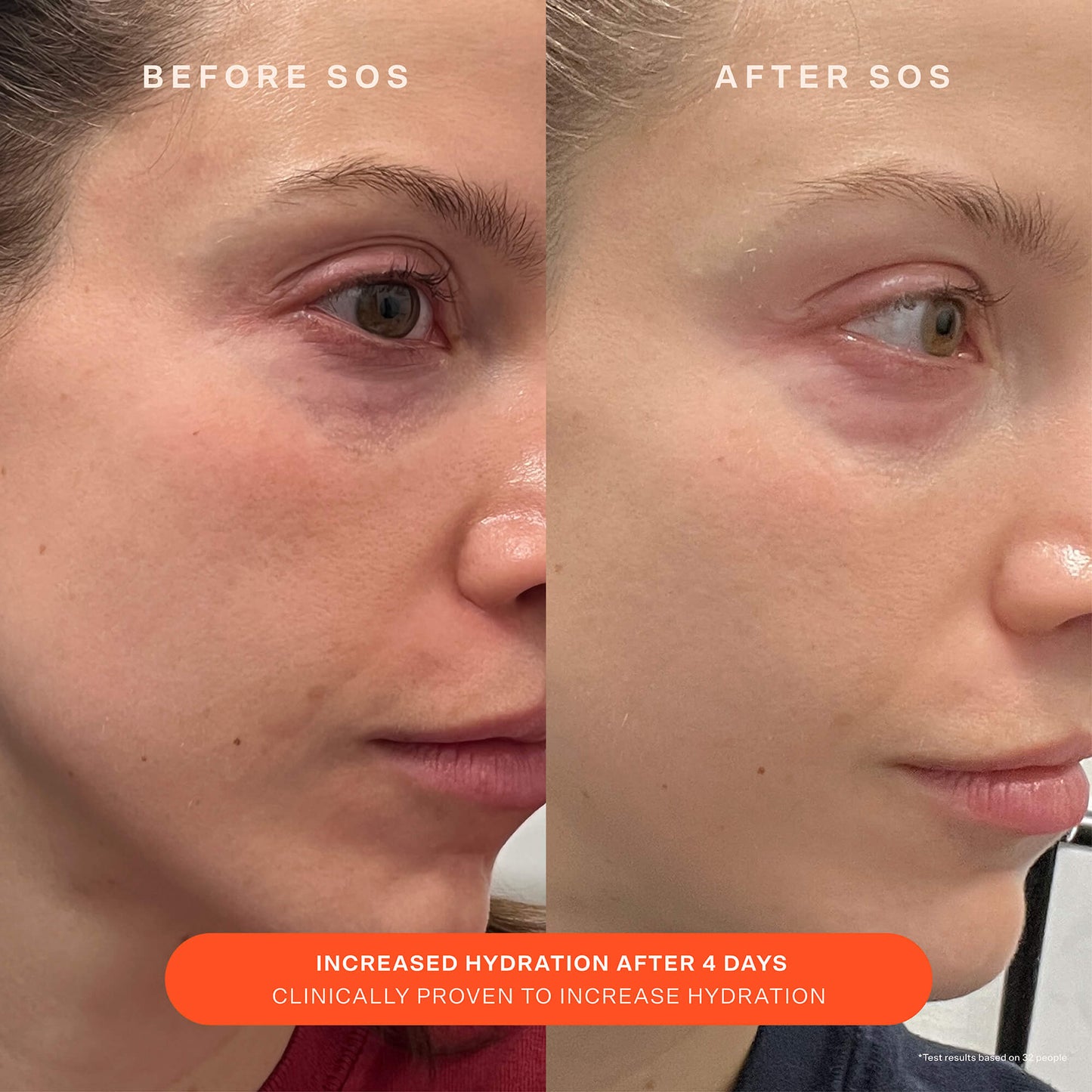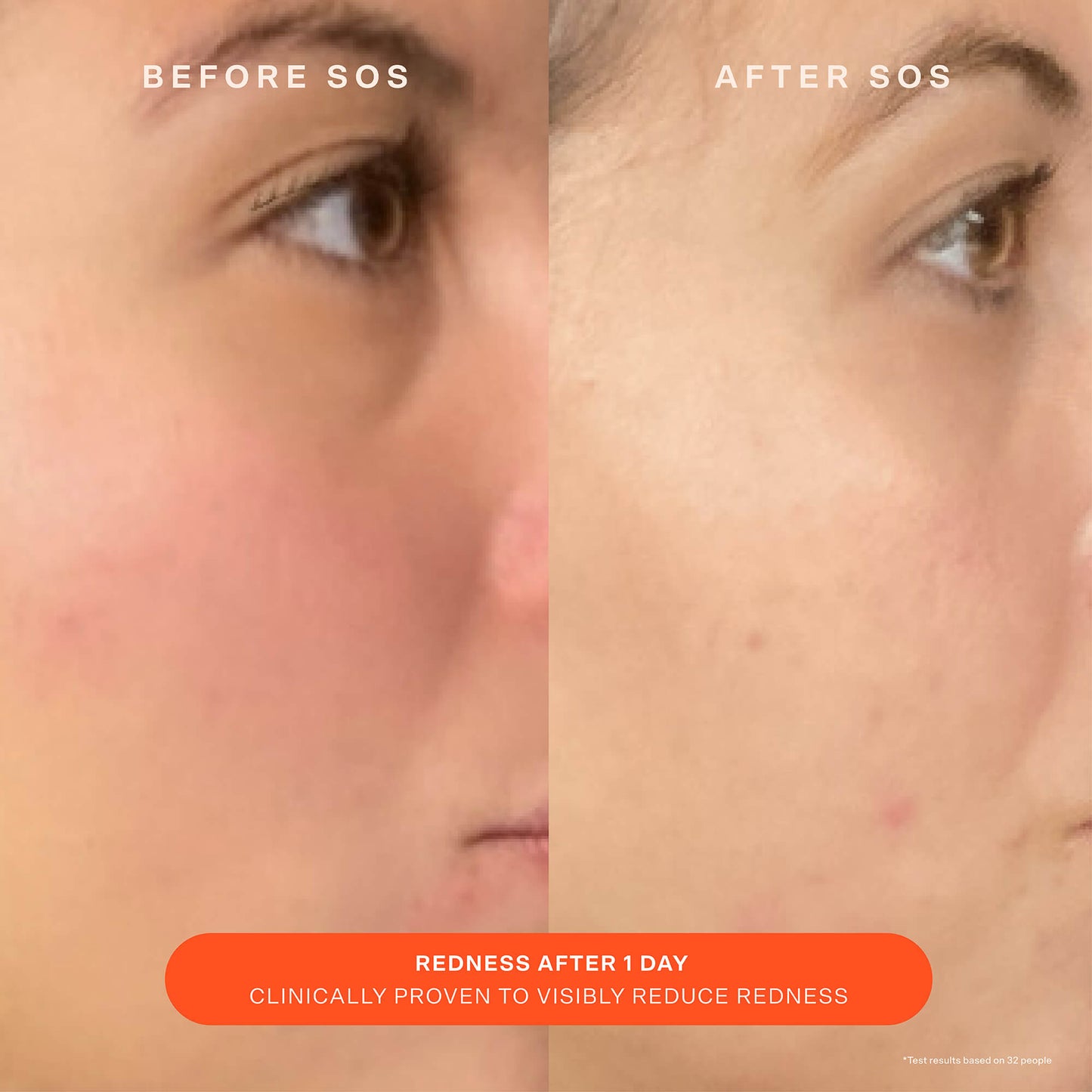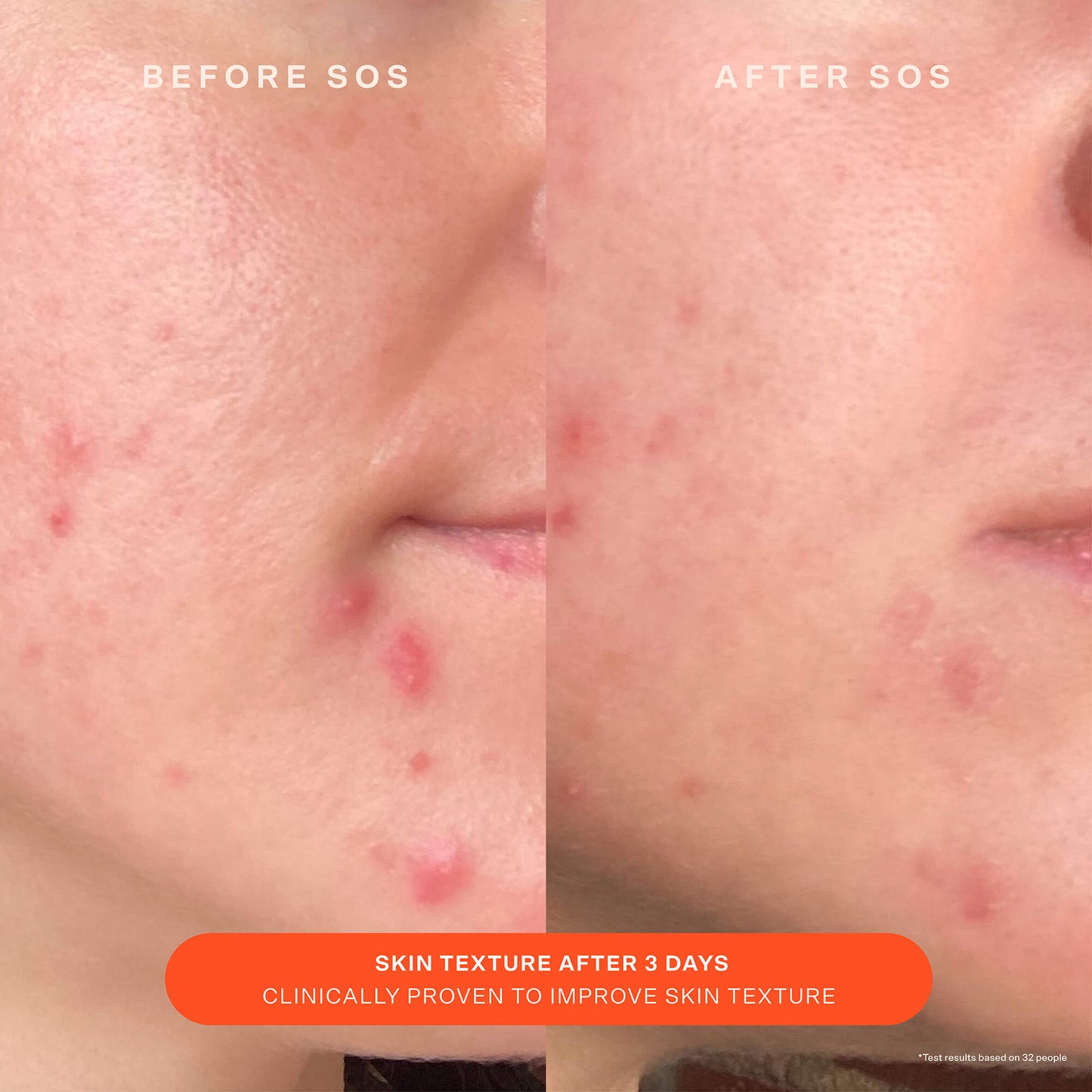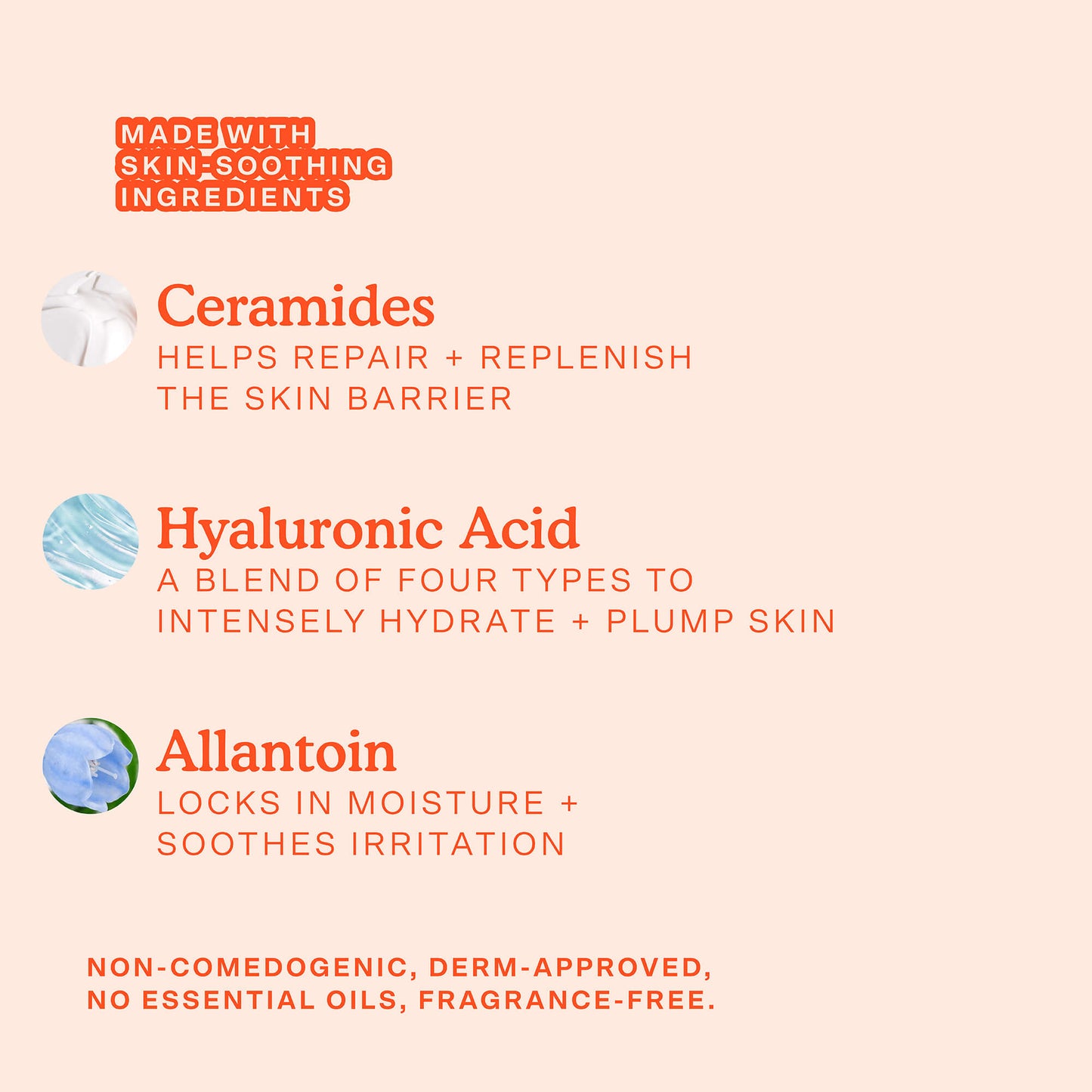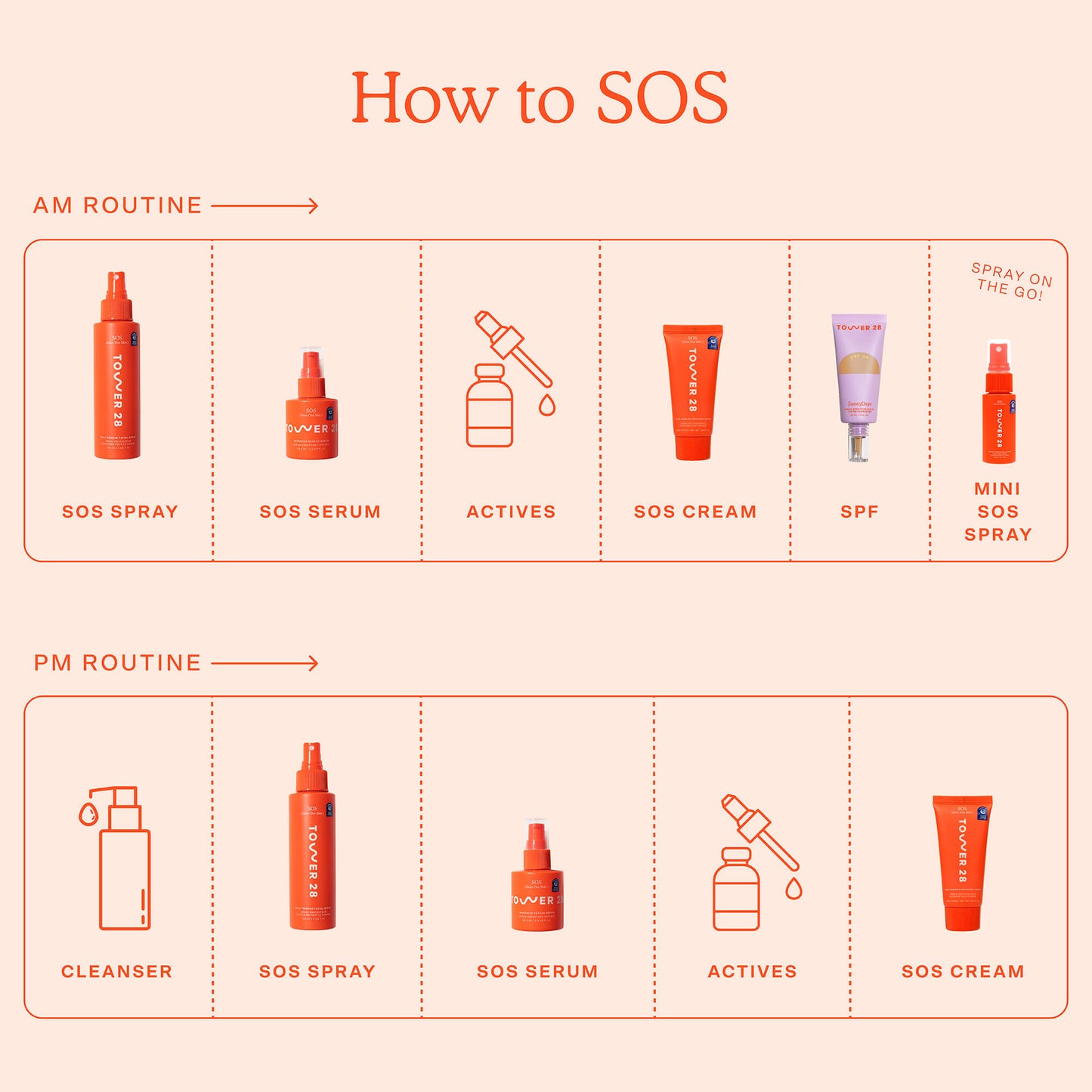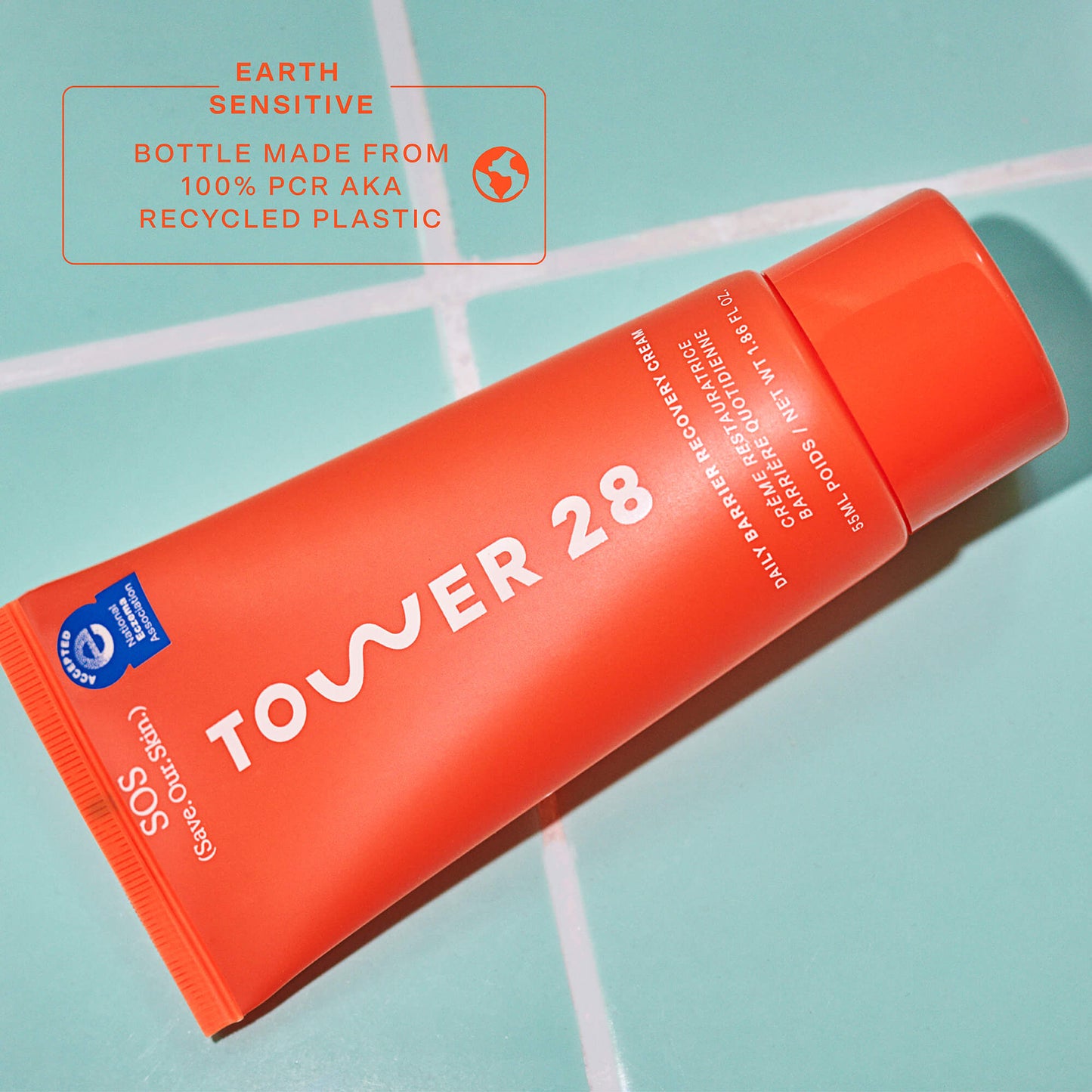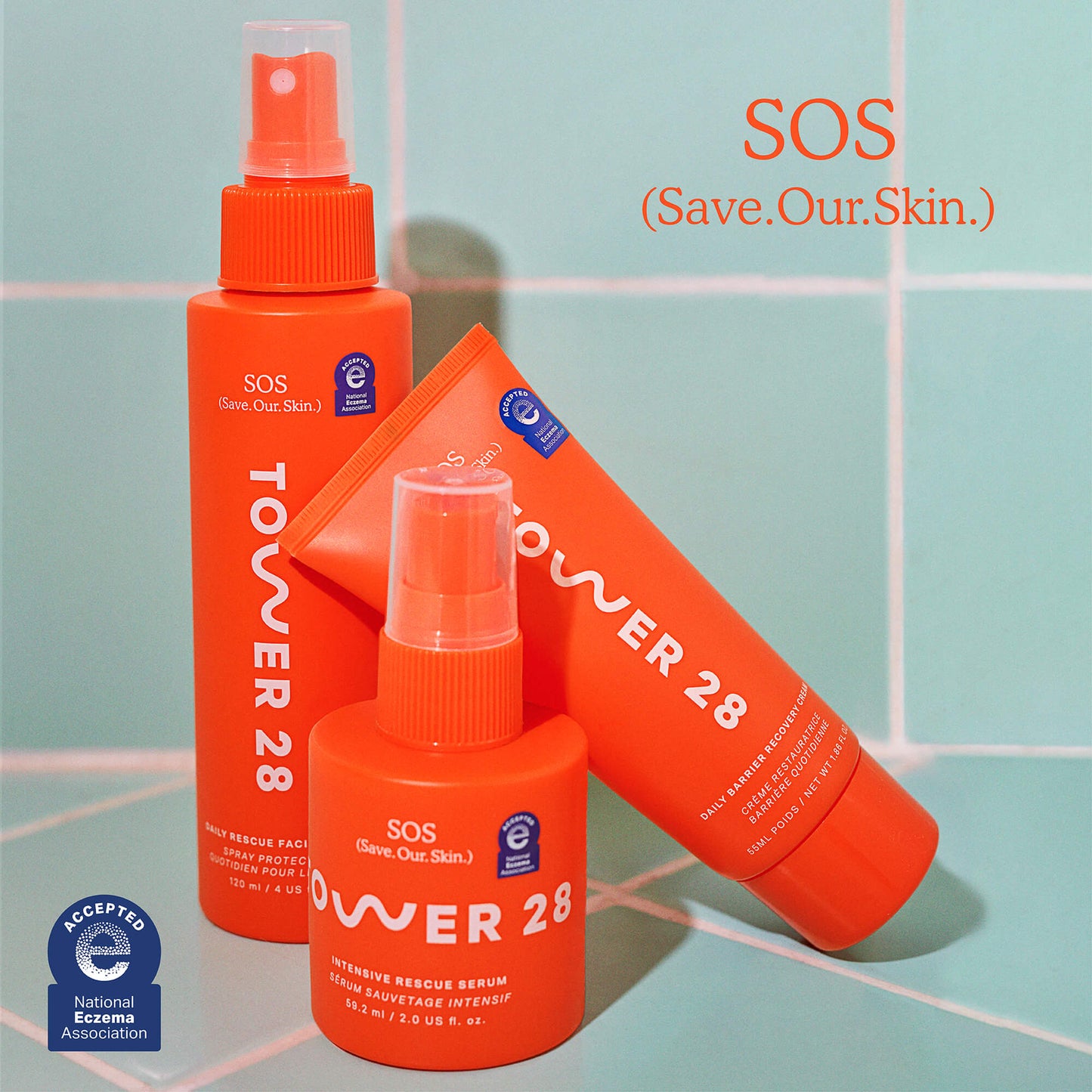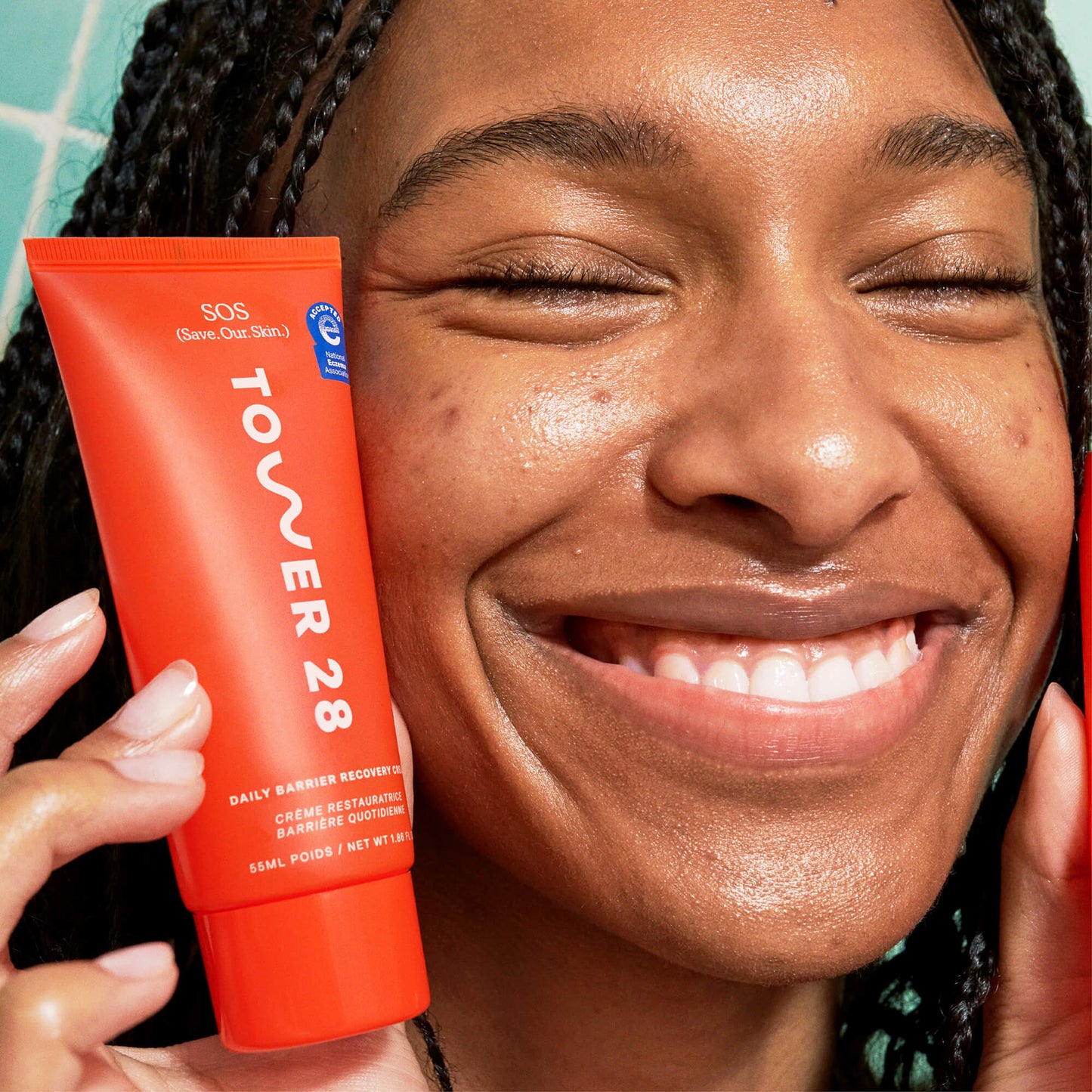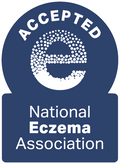 1.86 OZ / 55 ML
SOS Recovery Cream
100%* clinically tested to reduce redness 🦞, increase hydration 💧 and improve skin texture ☁️.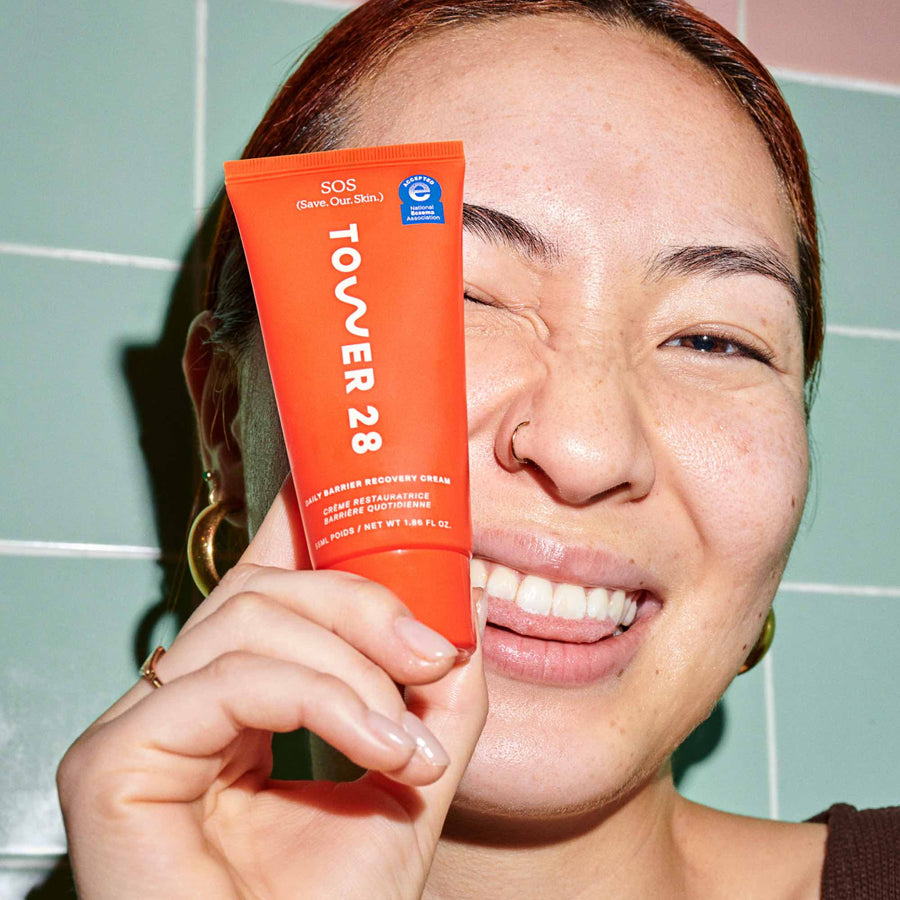 No Irritants
No Fragrances
No Essential Oils
No Alcohol
No Breakouts
F.A.Q.
How does SOS Cream compare to other moisturizers?
SOS Cream is fast-absorbing, dries to a non-greasy finish, doesn't burn or sting (no essential oils or alcohol), and won't cause breakouts! It's also got everything else you know and love about Tower 28 —vegan, cruelty-free, fragrance-free, derm-approved and has the National Eczema Association's Seal of Acceptance™.
What skin type is SOS Cream suitable for?
Designed for when you've overdone it with actives, are ready to level-up your drugstore lotion, or are simply seeking some skin-stability, SOS Cream is fit for every skin type and moment.
What does SOS Cream smell like?
Nothing! Like everything else at Tower 28 Beauty, SOS Cream is fragrance-free and does not contain any synthetic fragrances or essential oils.
Does SOS Cream have Hypochlorous Acid?
SOS Cream does not have hypochlorous acid. It is formulated with 4x types of hydrating hyaluronic acid, skin-barrier boosting ceramides + calming allantoin and is designed to pair with SOS Spray and SOS Serum.
How long do I have to use SOS Cream before I see results?
Real results take time and consistency and not all skin is made the same! Some see results in 3 days, others 3 months, but consistency is key. For best results, use AM/PM in combination with SOS Spray, and SOS Serum + always patch test before adding new skincare products to your routine!
New

Barrier Recovery Moisturizer with Ceramides

Bestseller

Toner Treatment with Hypochlorous Acid

Redness Relief with Hypochlorous Acid
New Color

Lengthening + Volumizing Mascara

Bestseller

Toner Treatment with Hypochlorous Acid

All-Over Hydrating Concealer

Save $6

Save $10

Cookie Butter Lip Gloss Set

Luminous Cheek + Lip Color

Buttery Smooth Vegan Lip Balm

High-Pigment Lip + Eye Liner

Soft-Matte Bronzer + Contour

Illuminating Bronzer with Shimmer

Shimmer-Free Universal Highlighter