A buttery smooth vegan tinted lip balm boosted with healthy ingredients and bursting with juicy color.
Free Shipping $30+ • Free Returns
😘

Softens Lips

✨

Dewy Finish

💧

Hydrating

🌸

Vegan

🥑

Healthy Ingredients

😳

Sensitive Skin Safe
View full details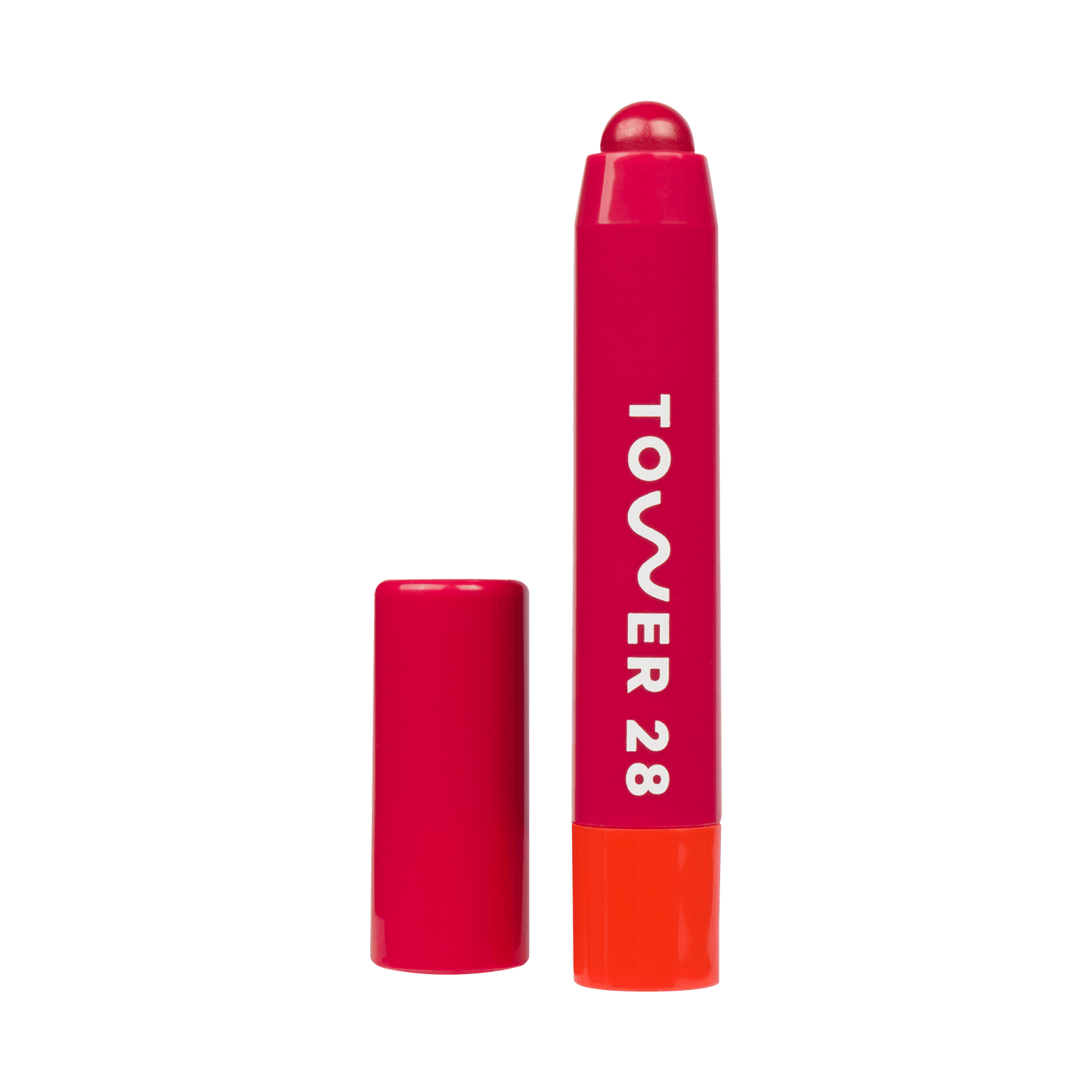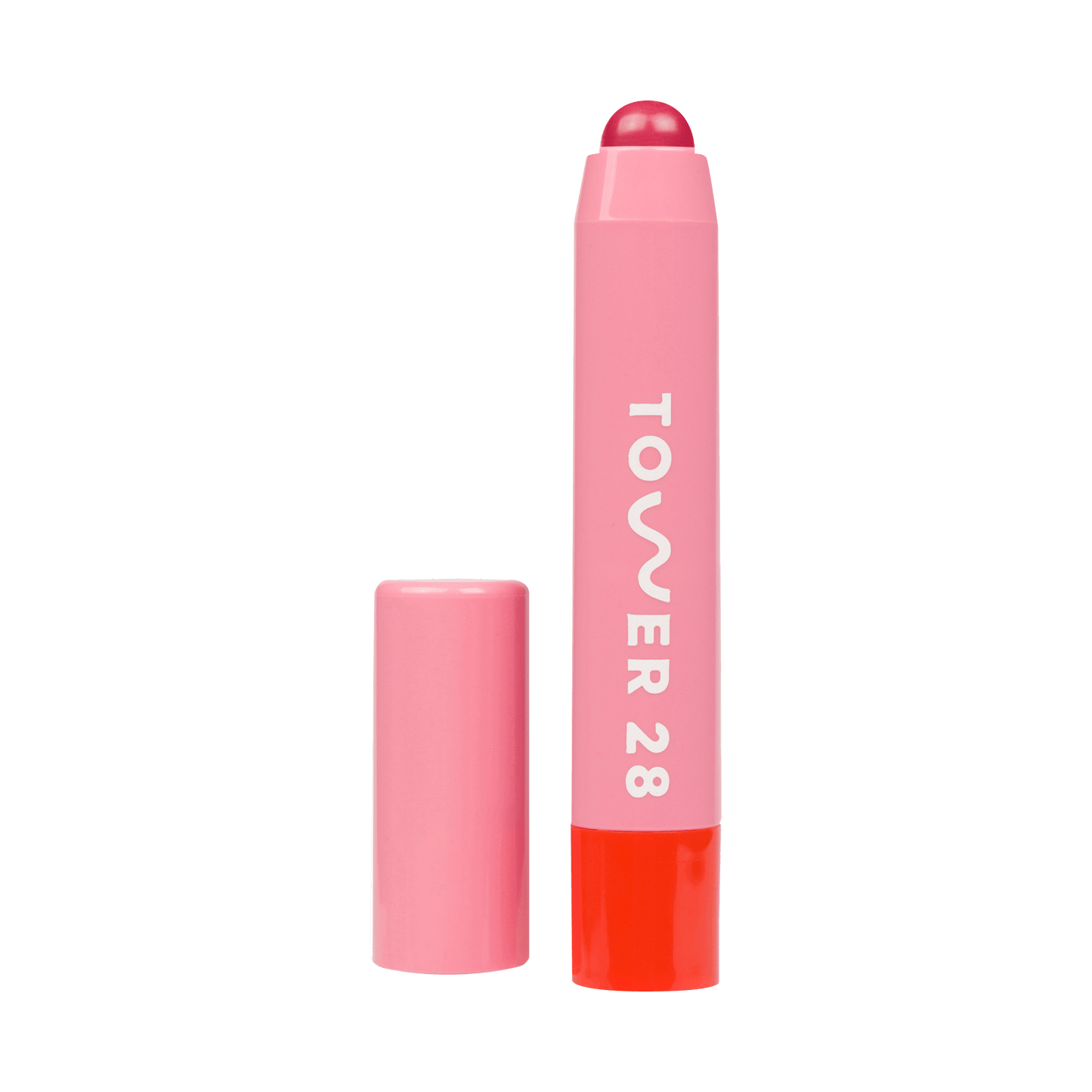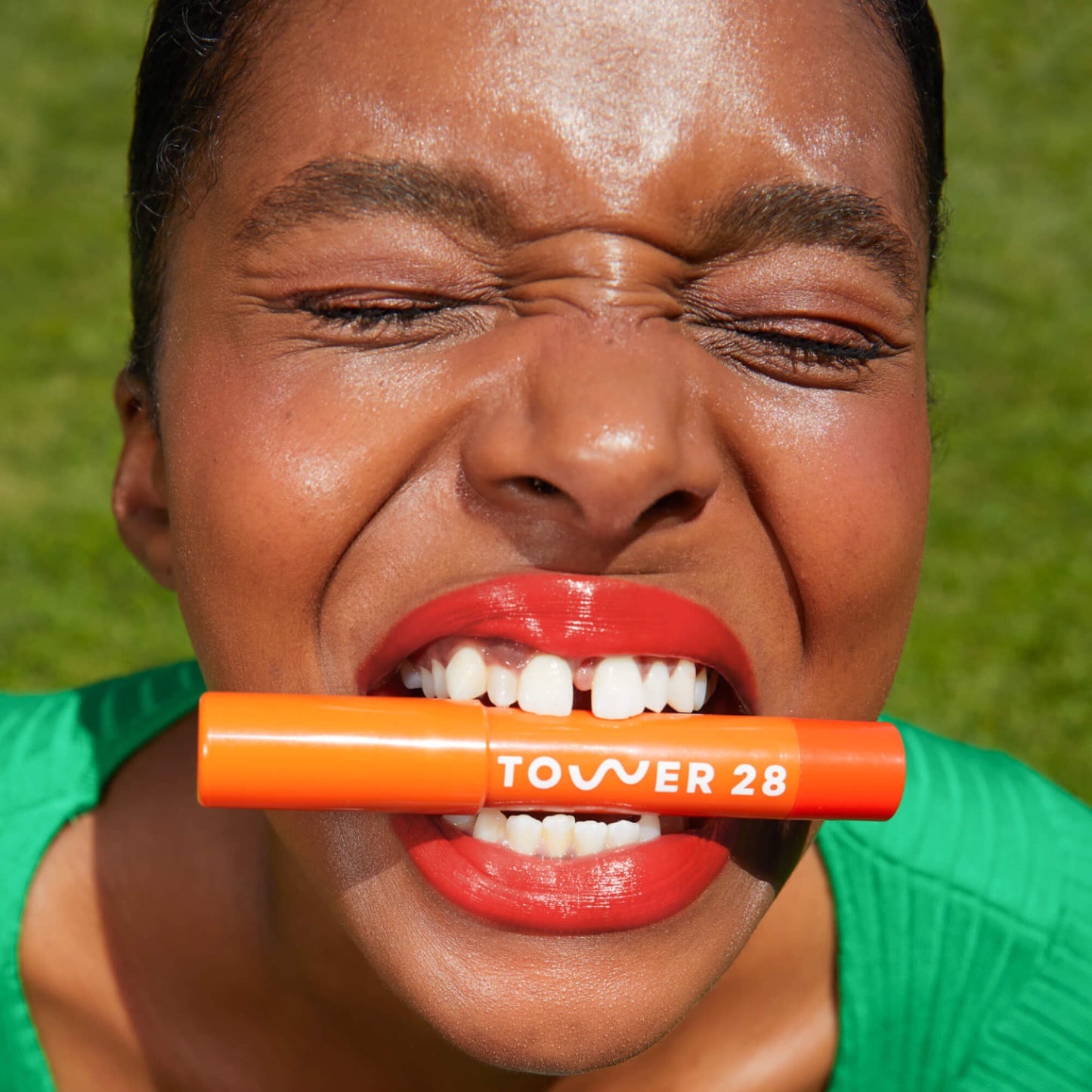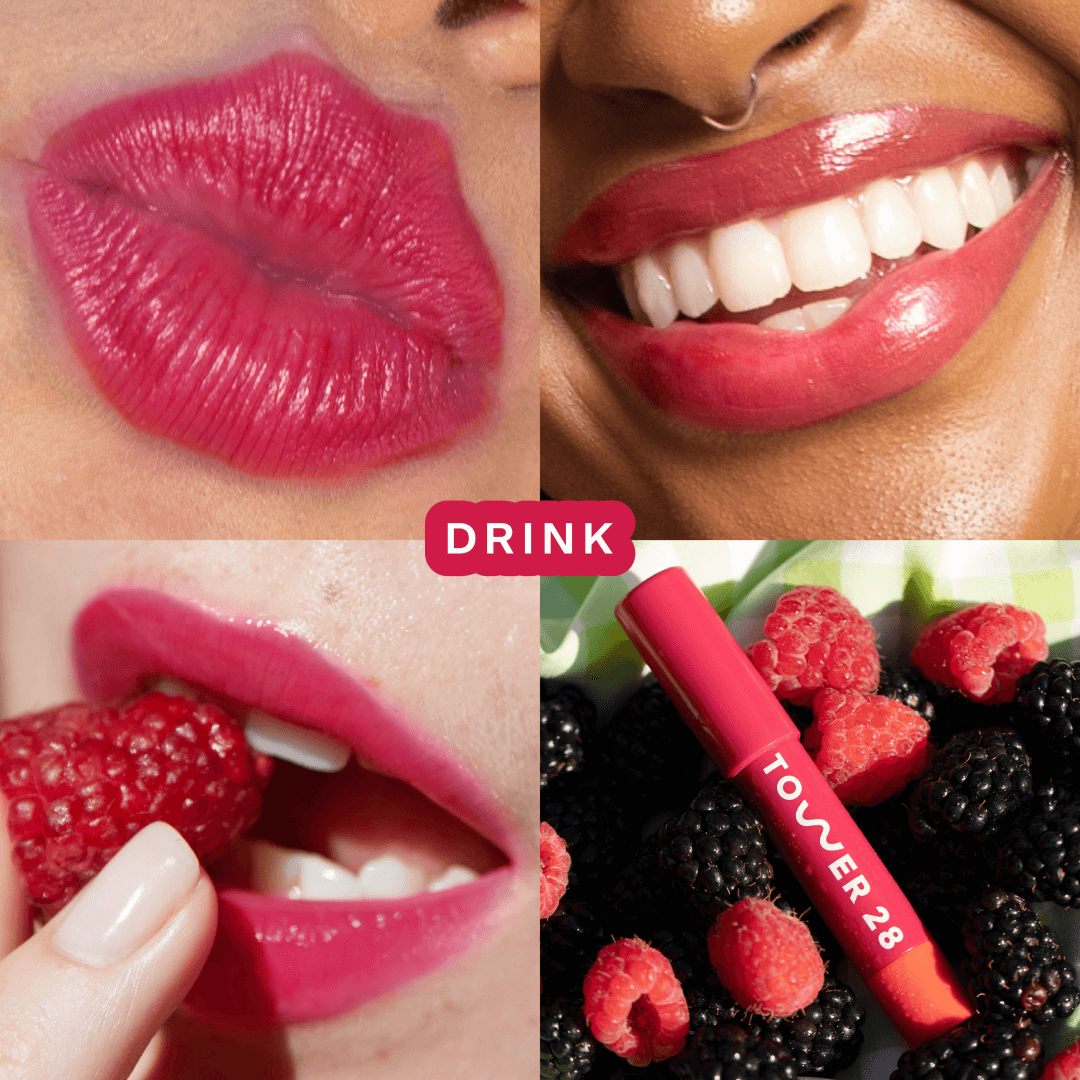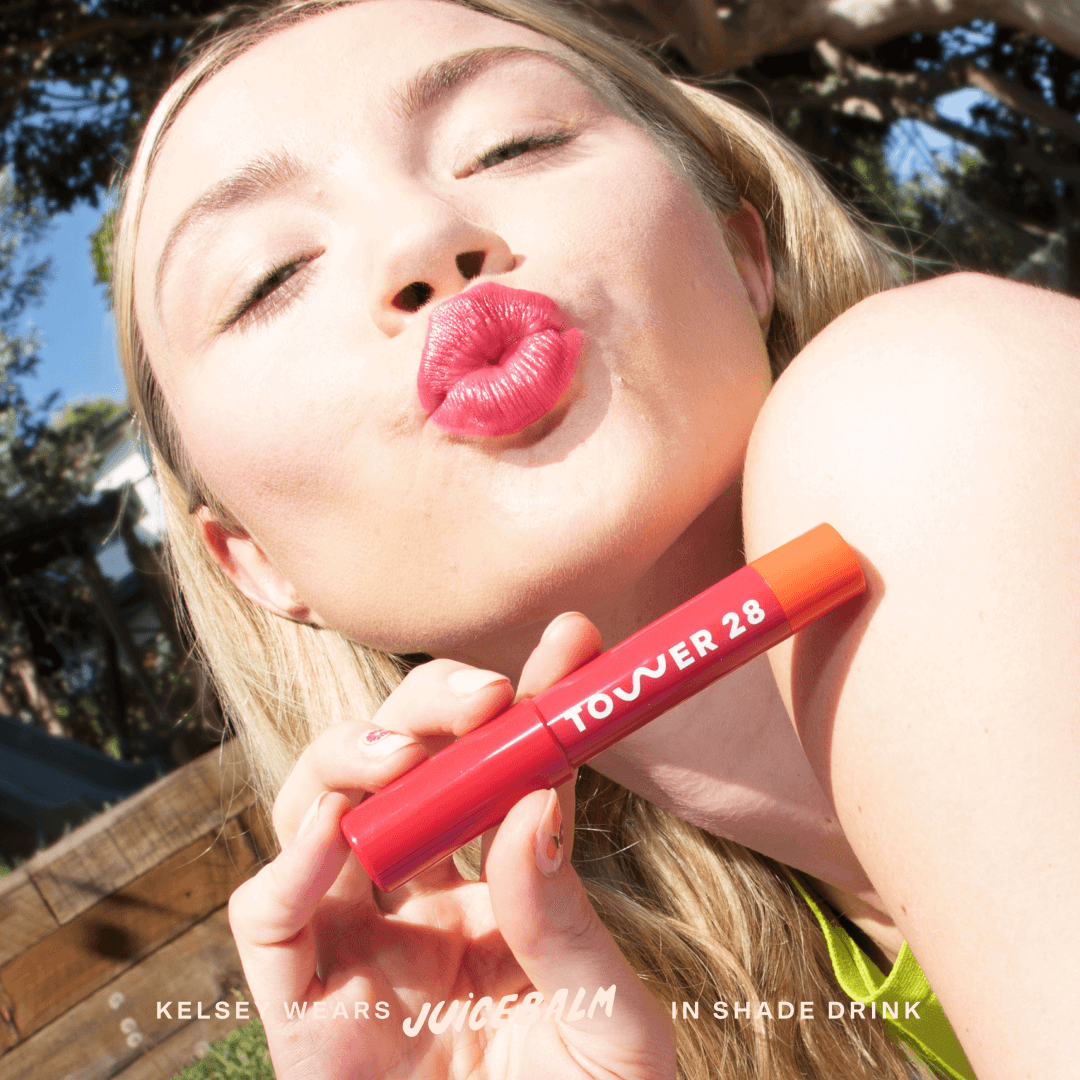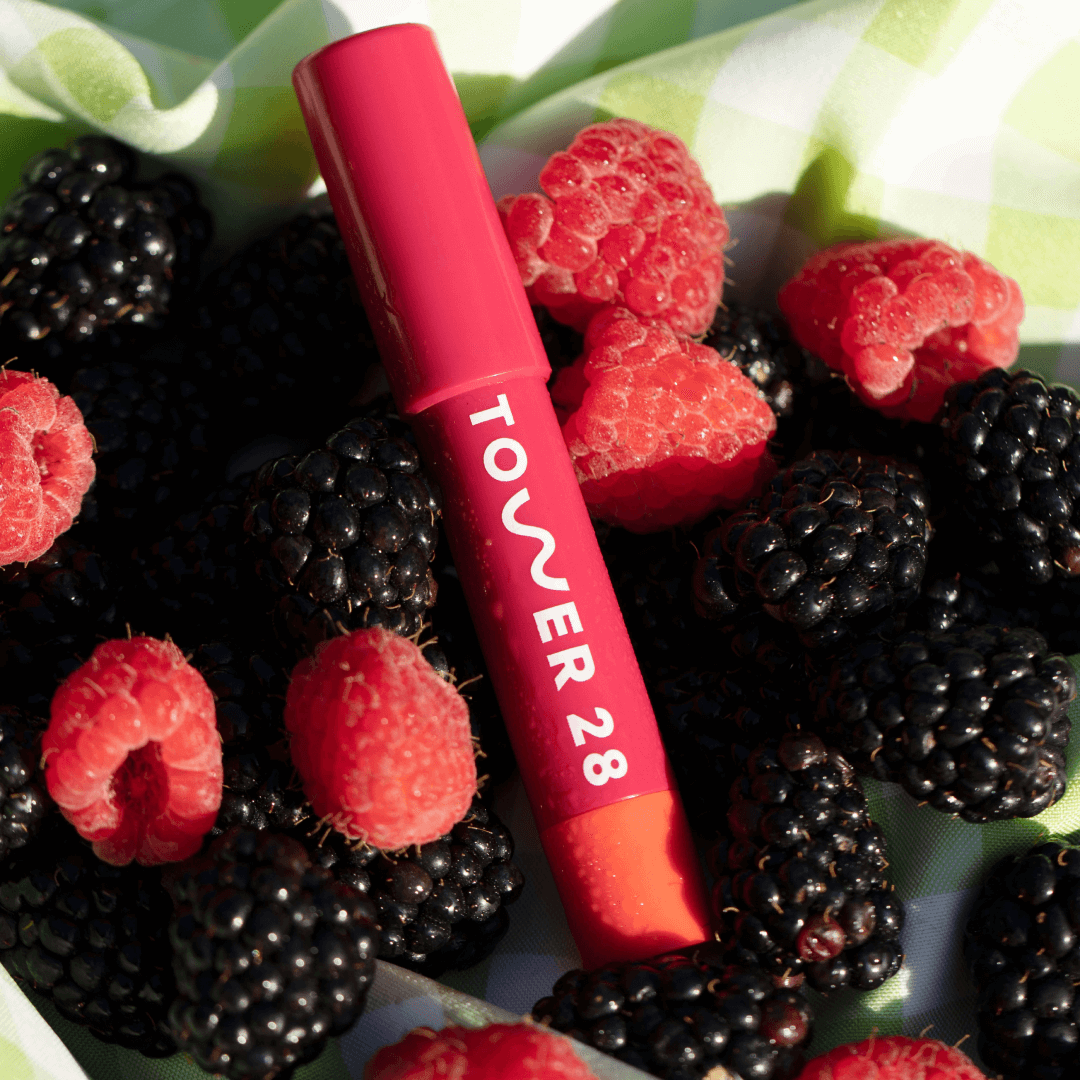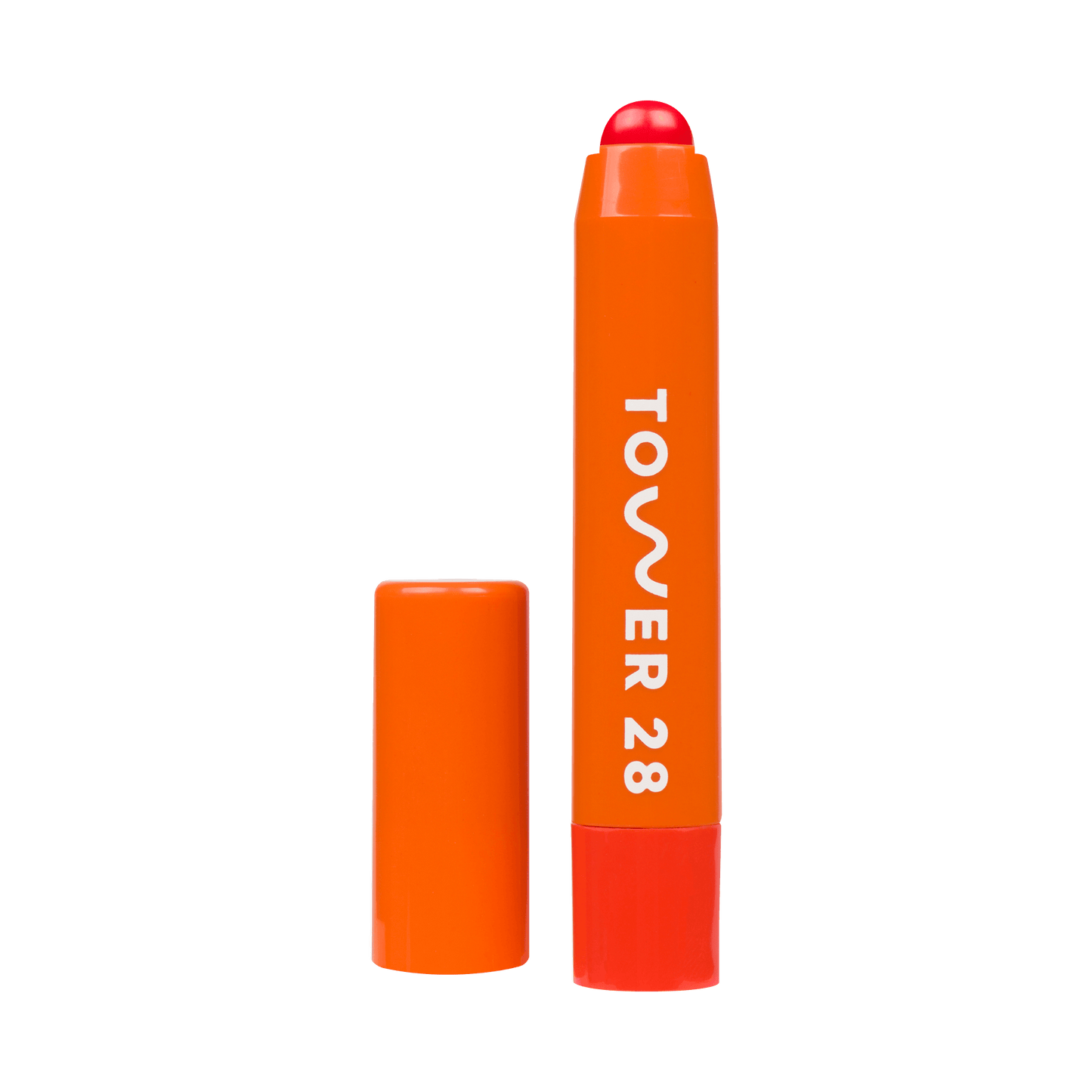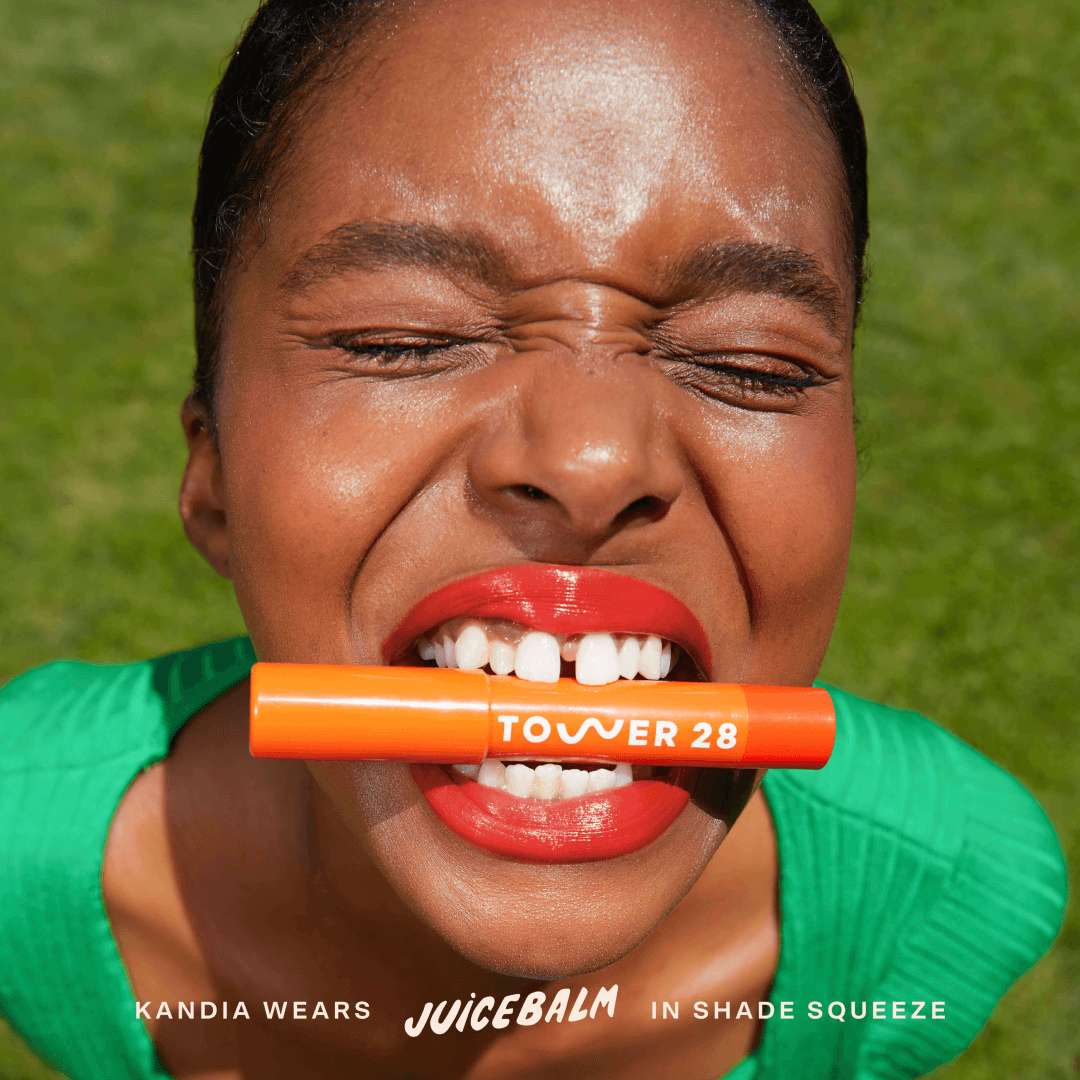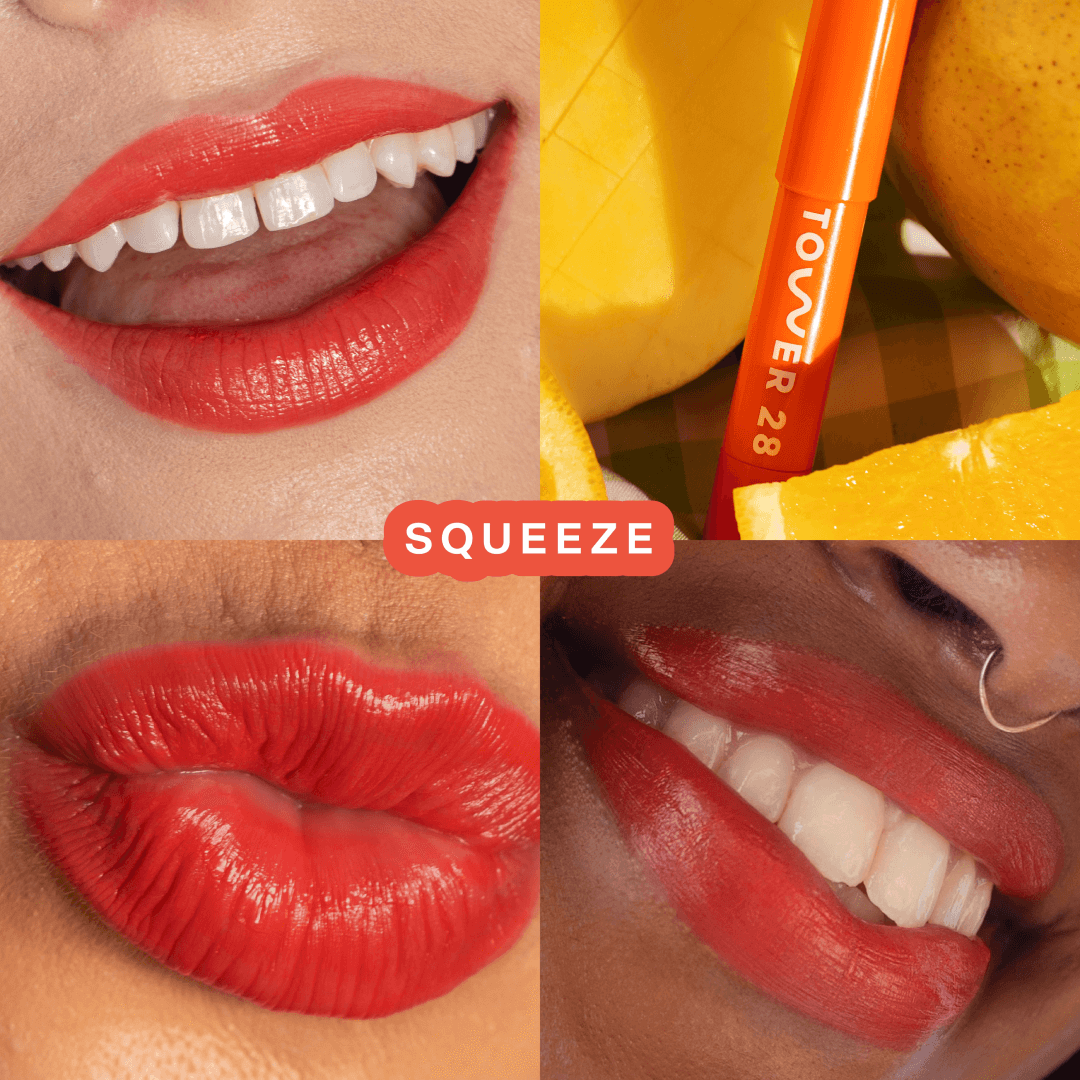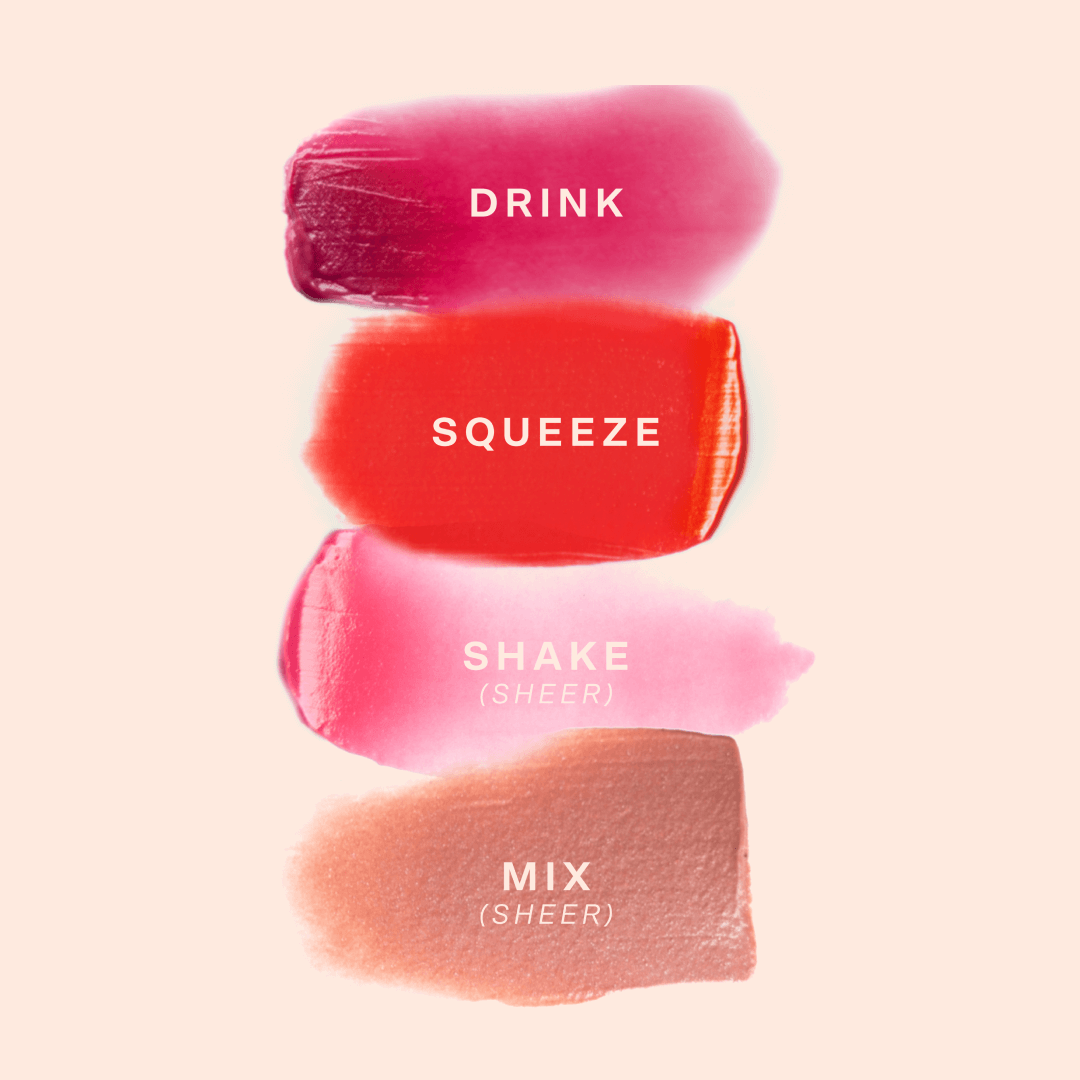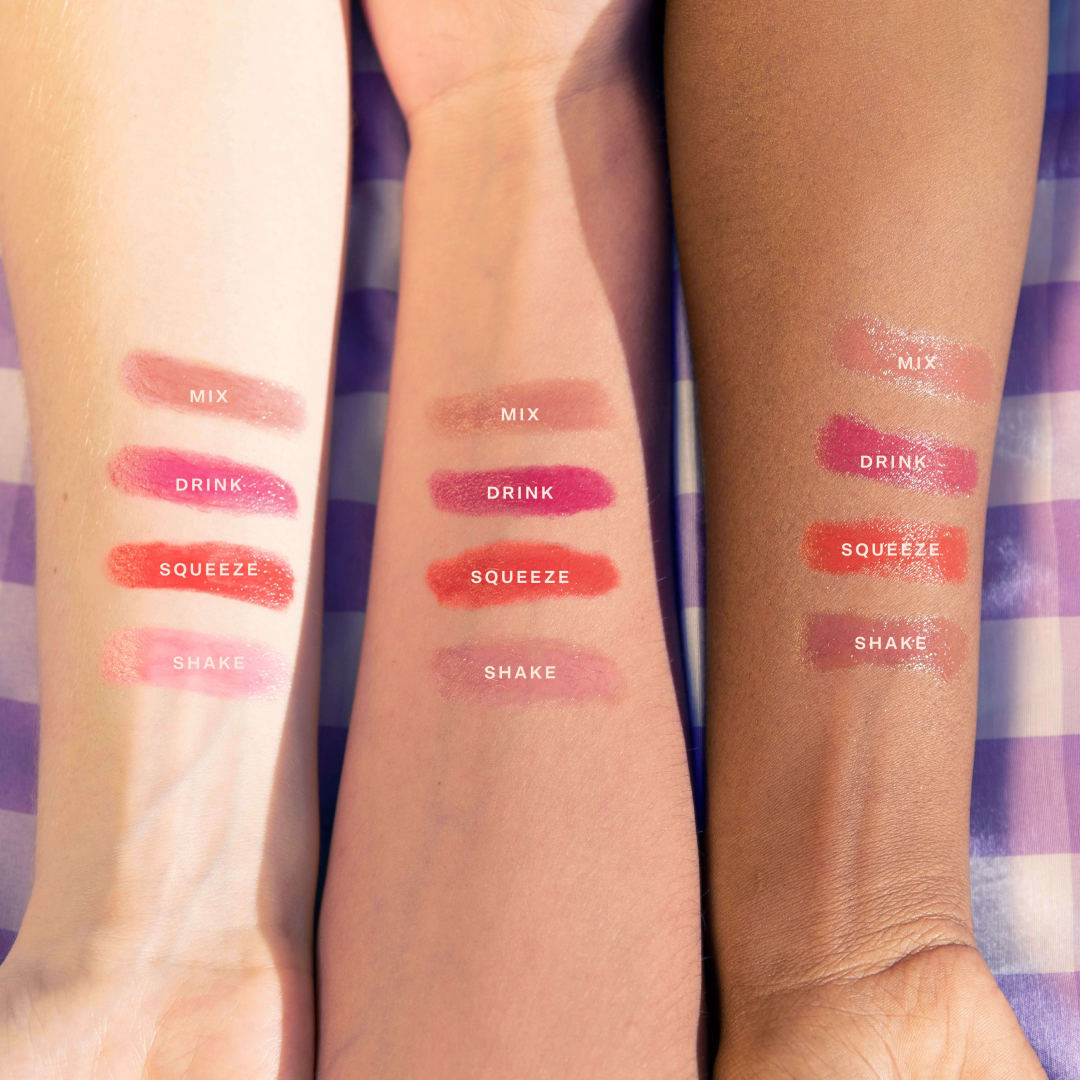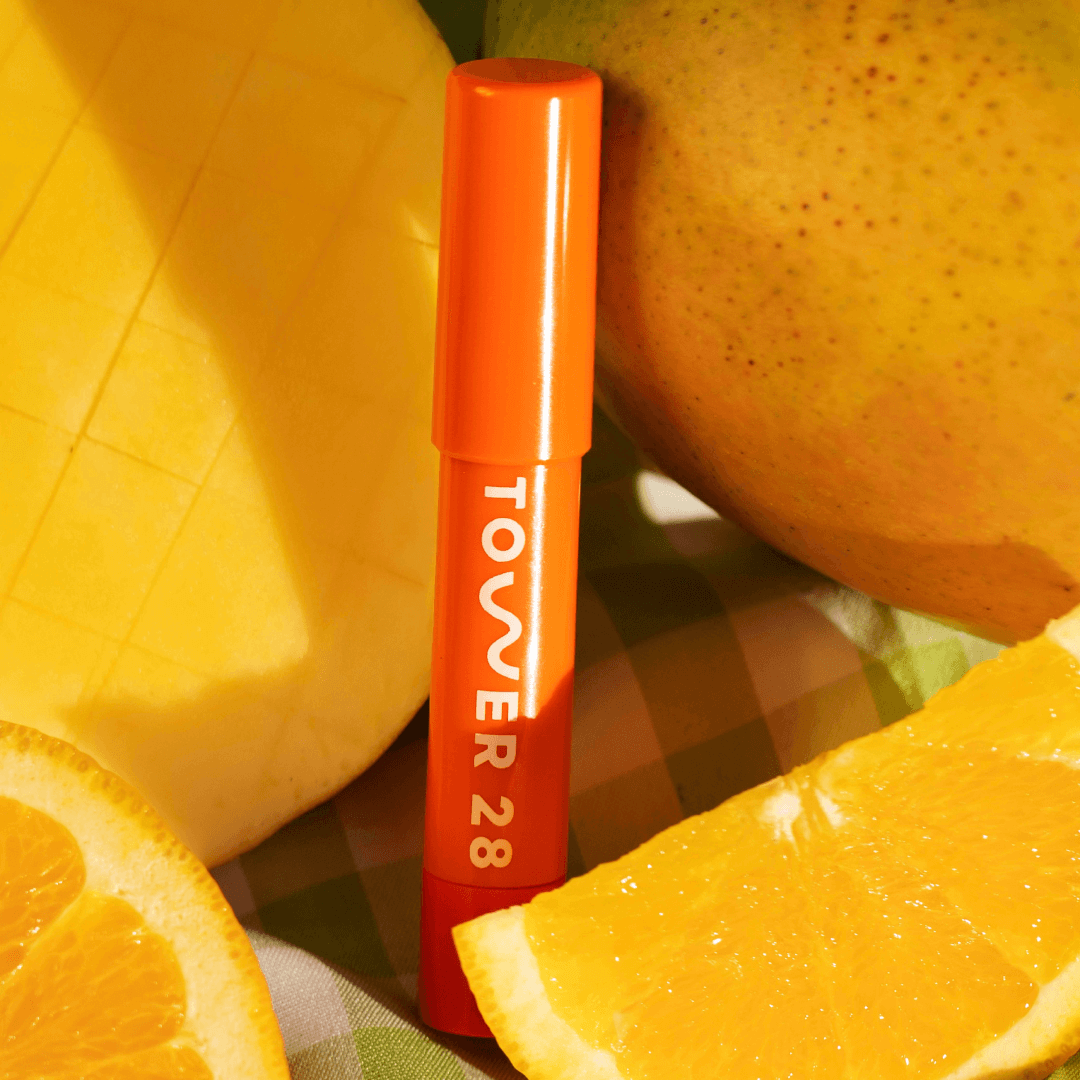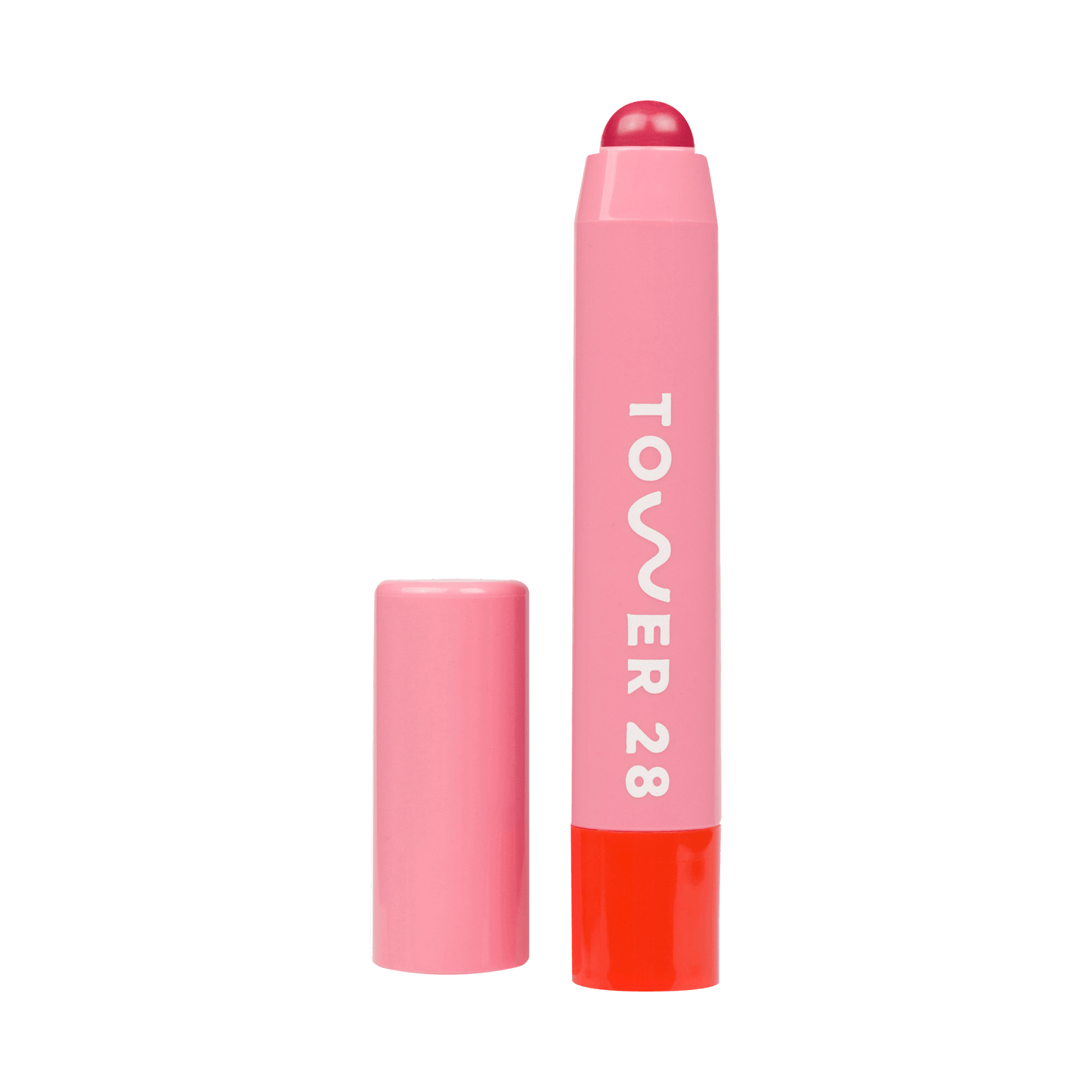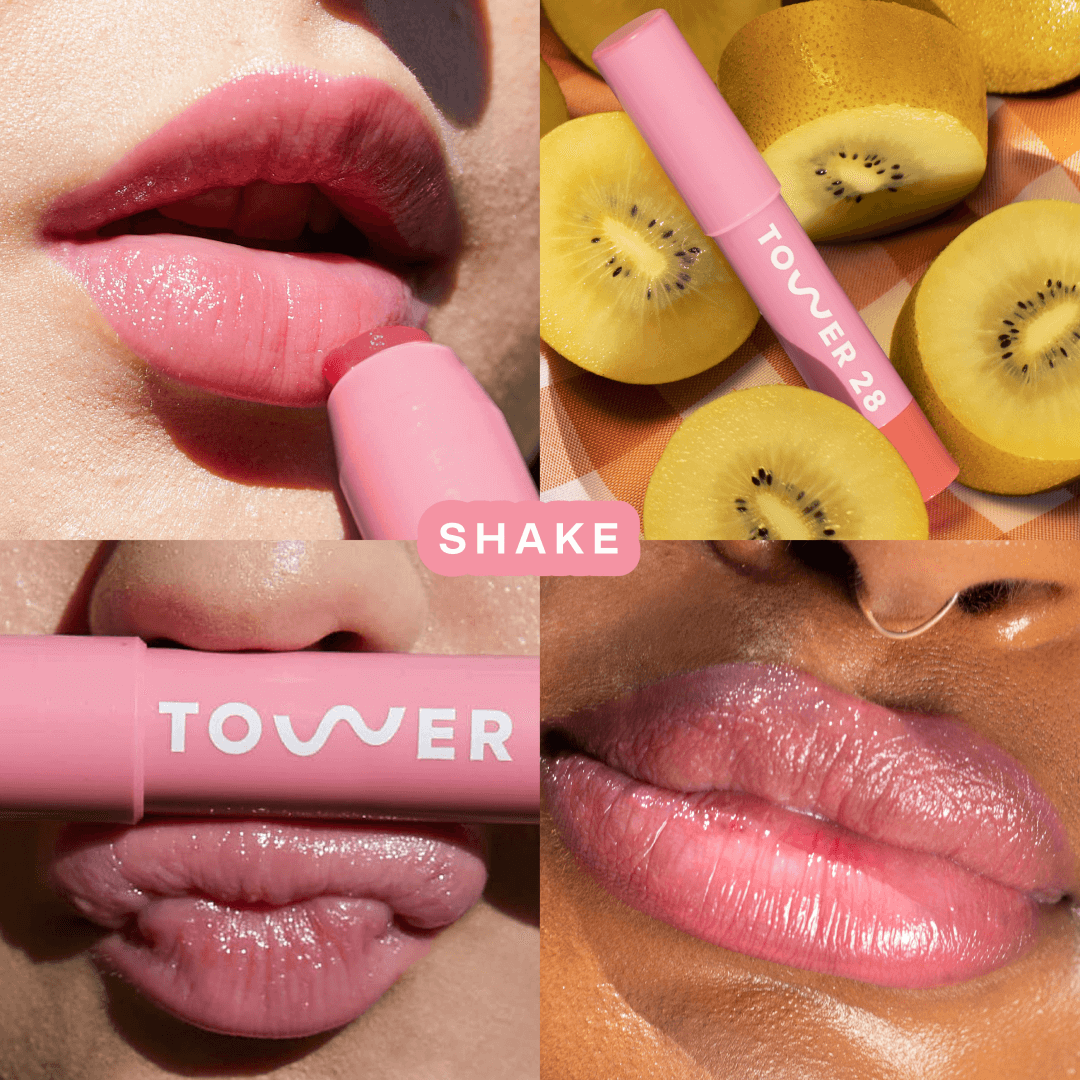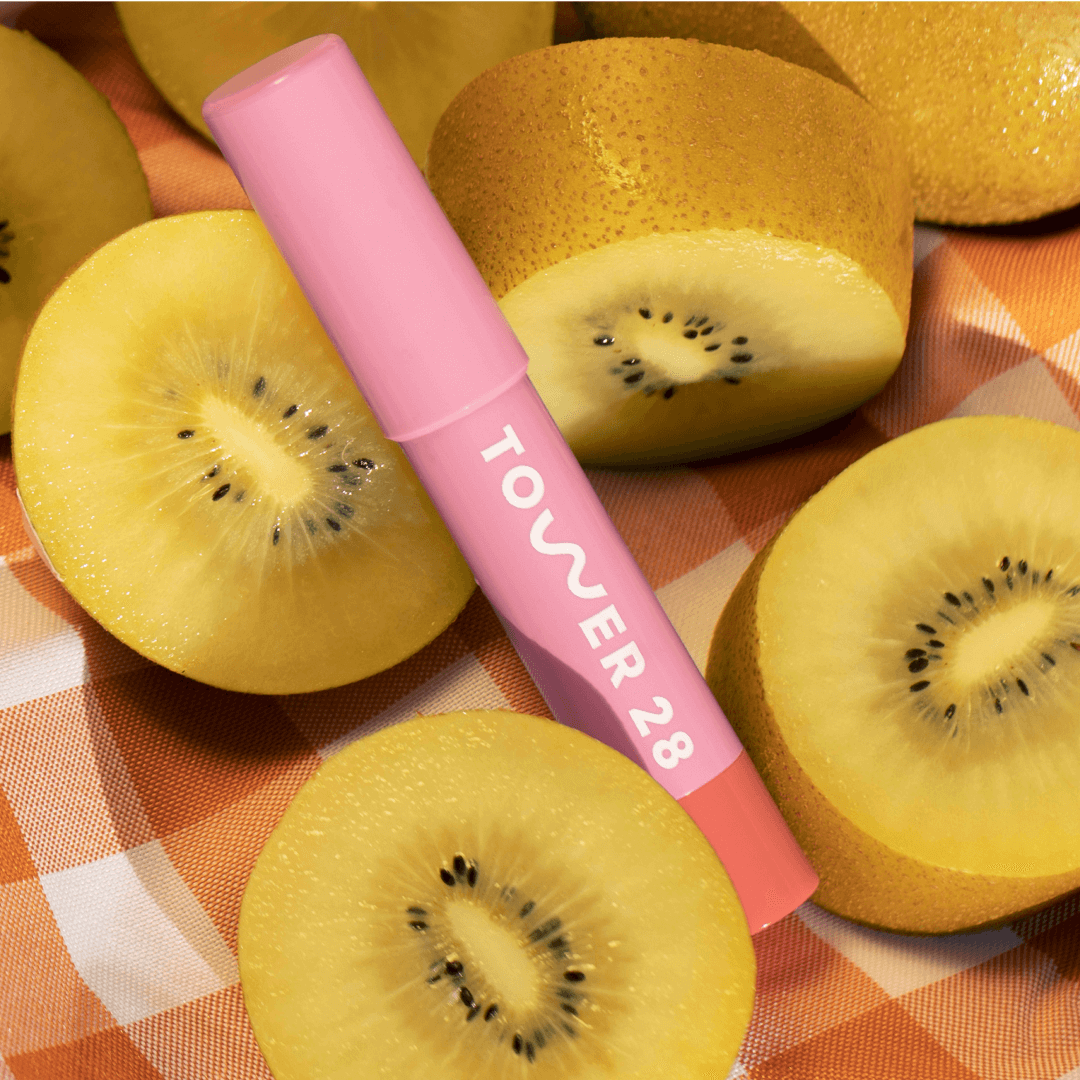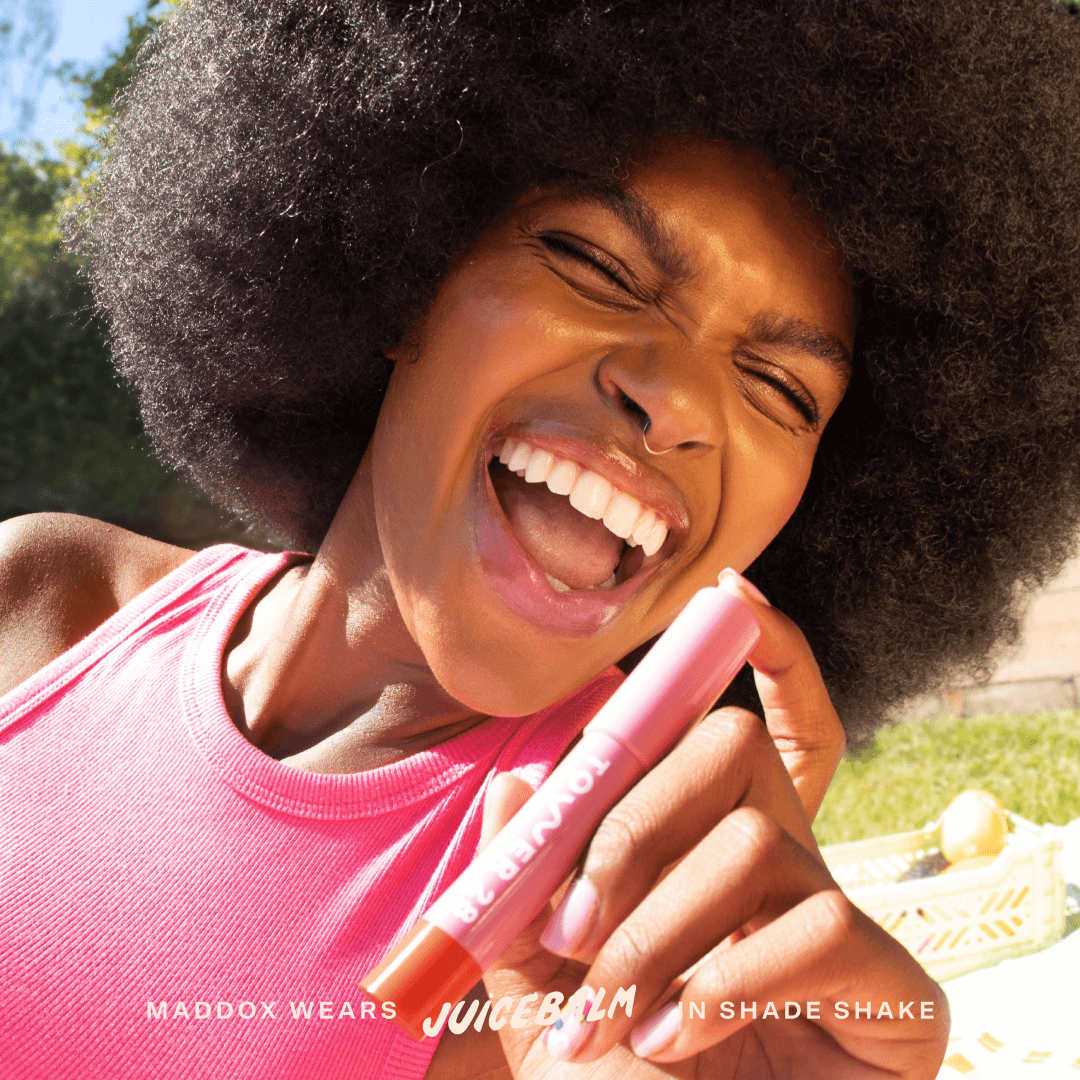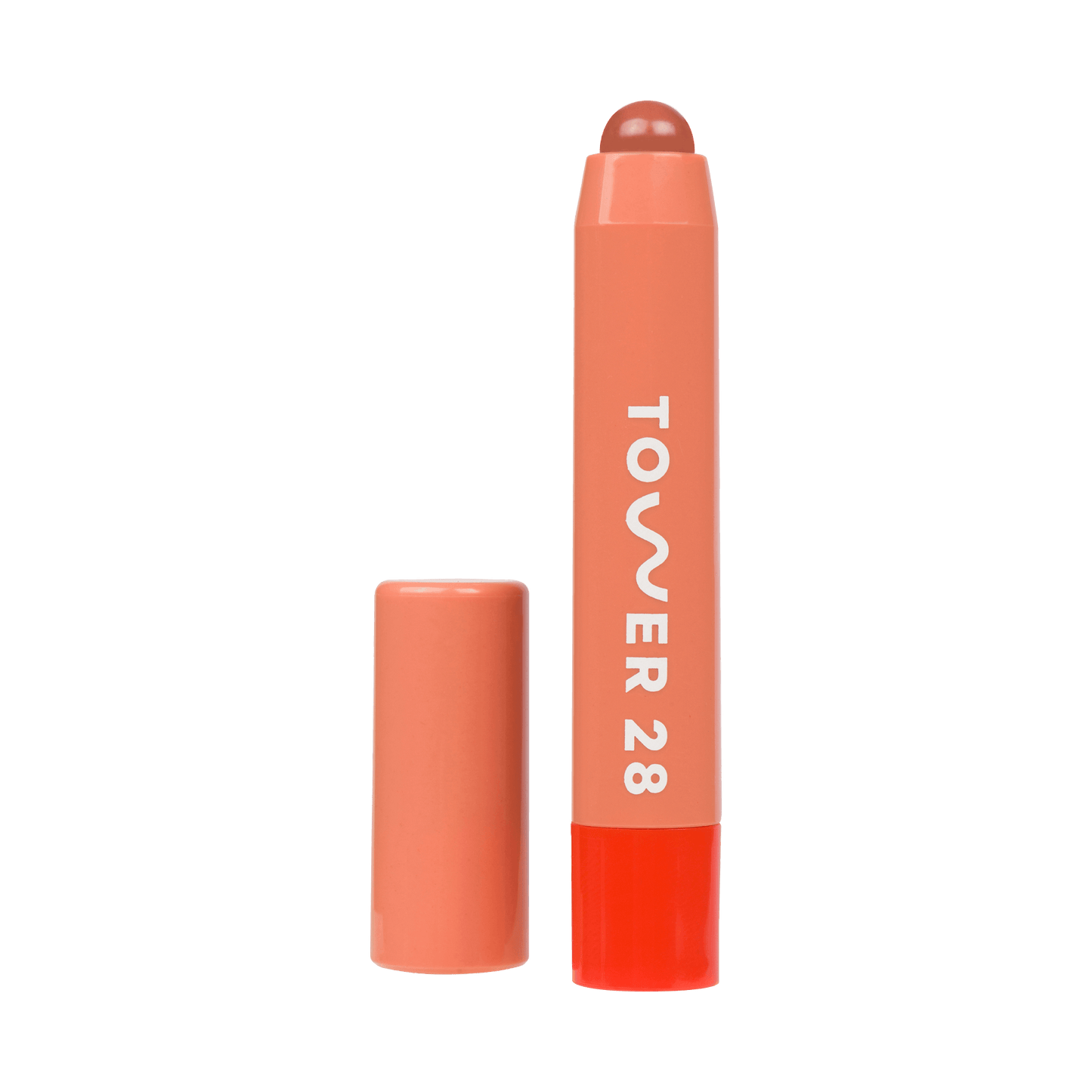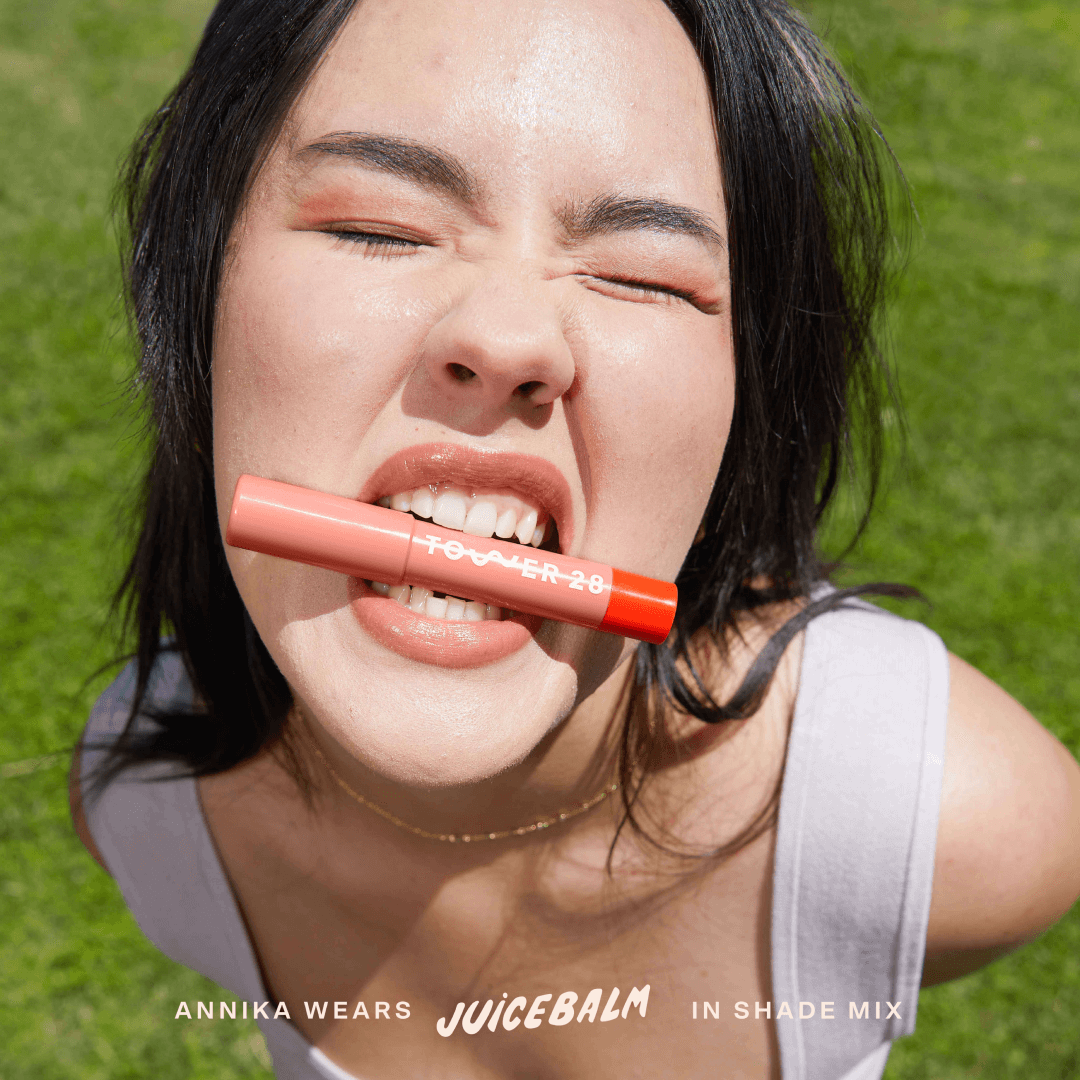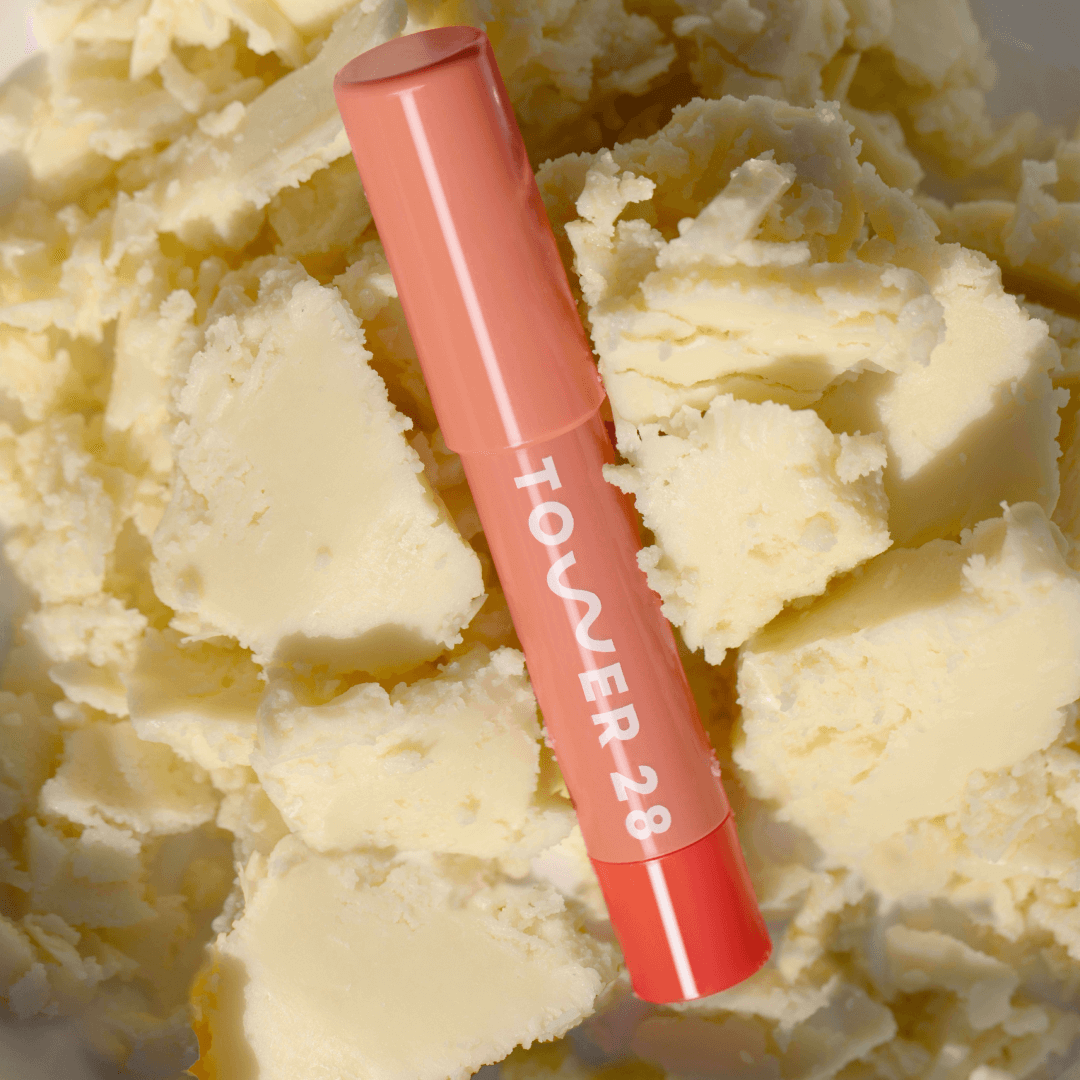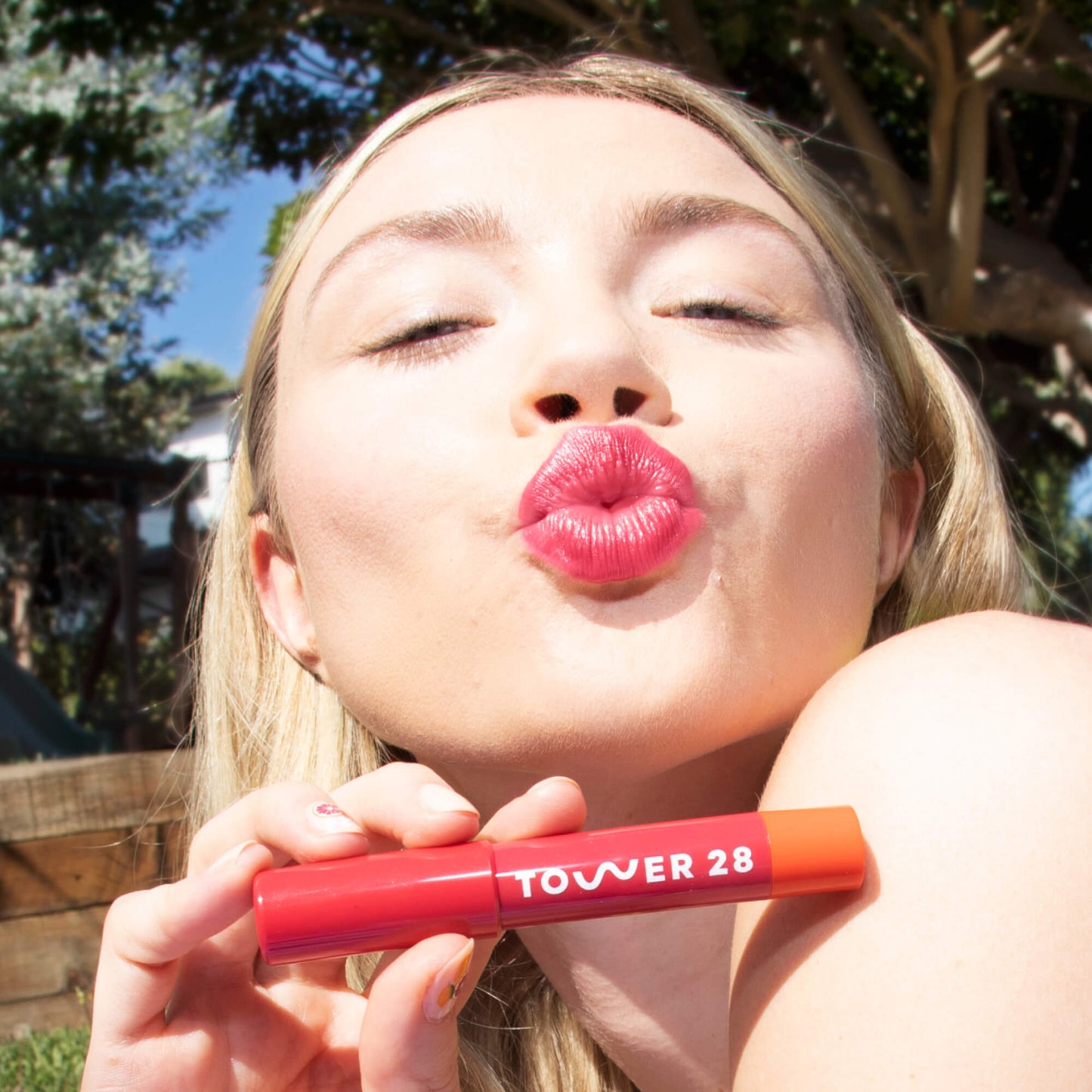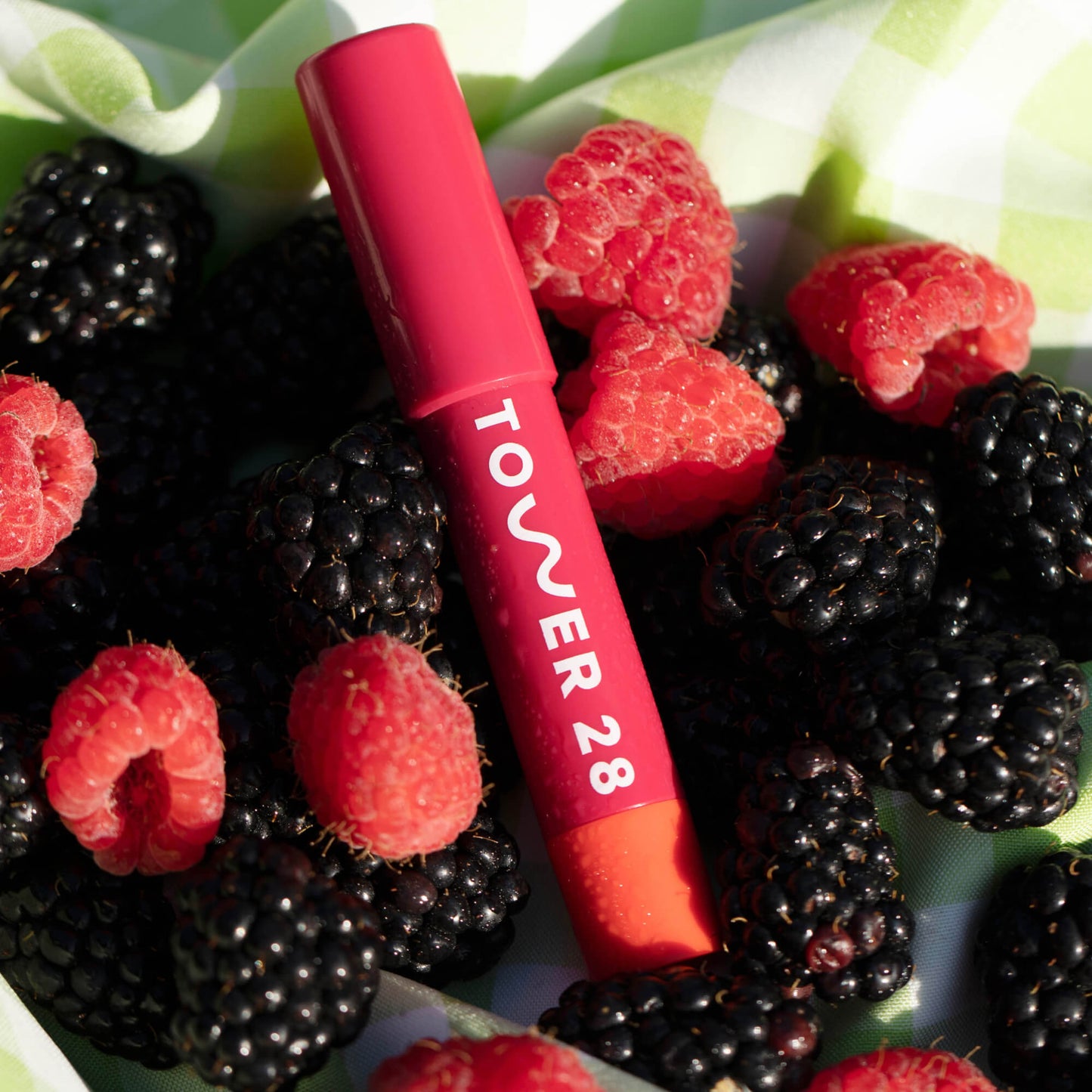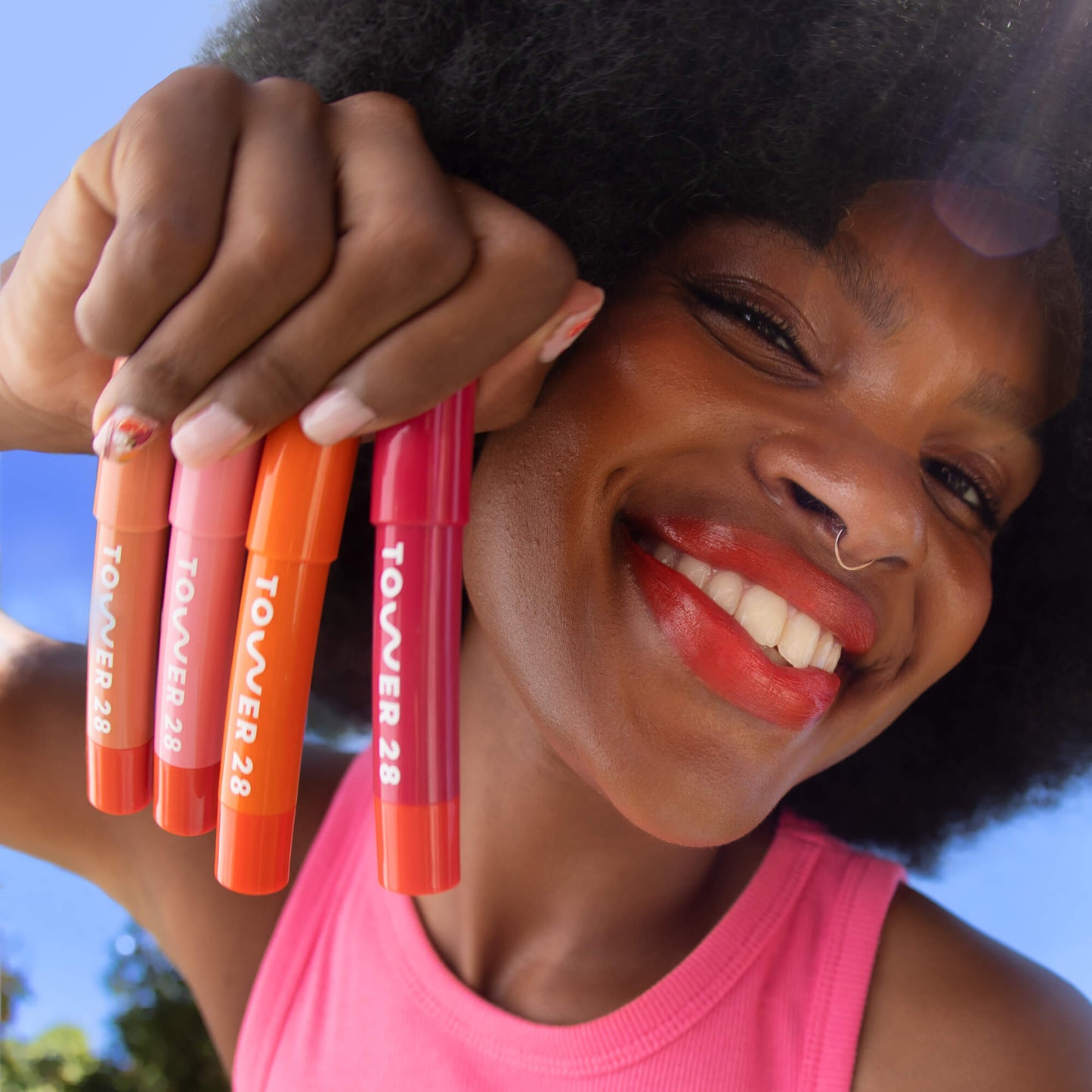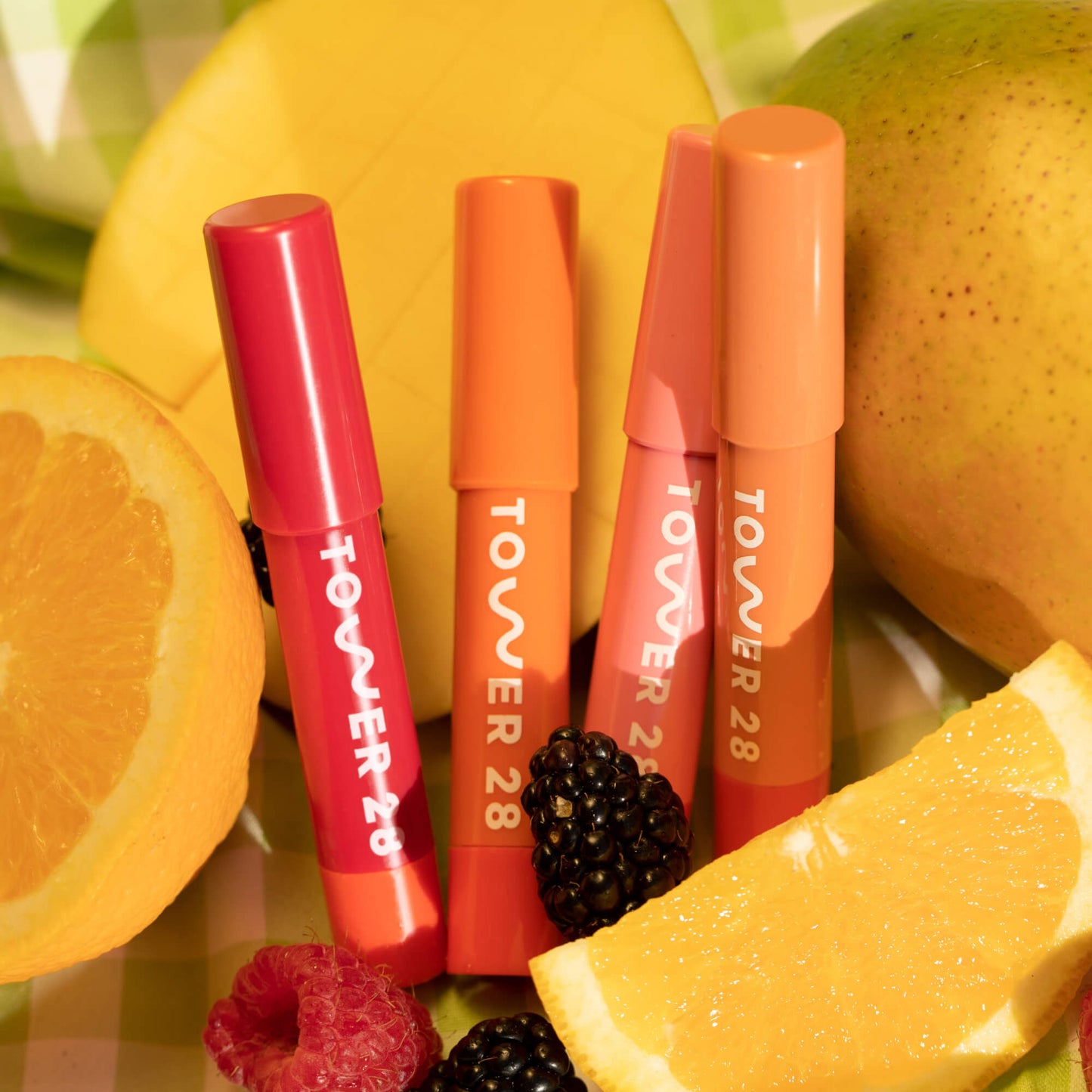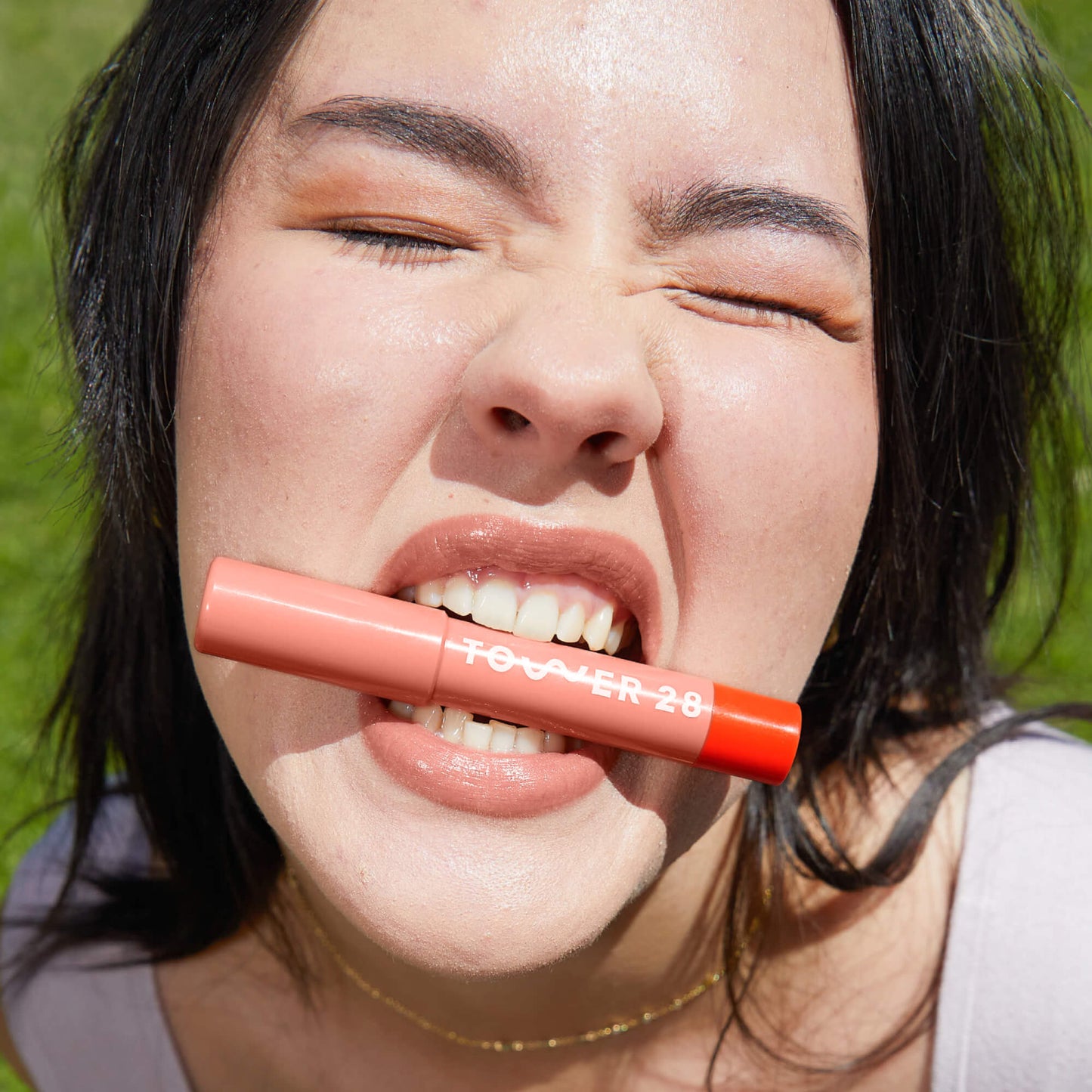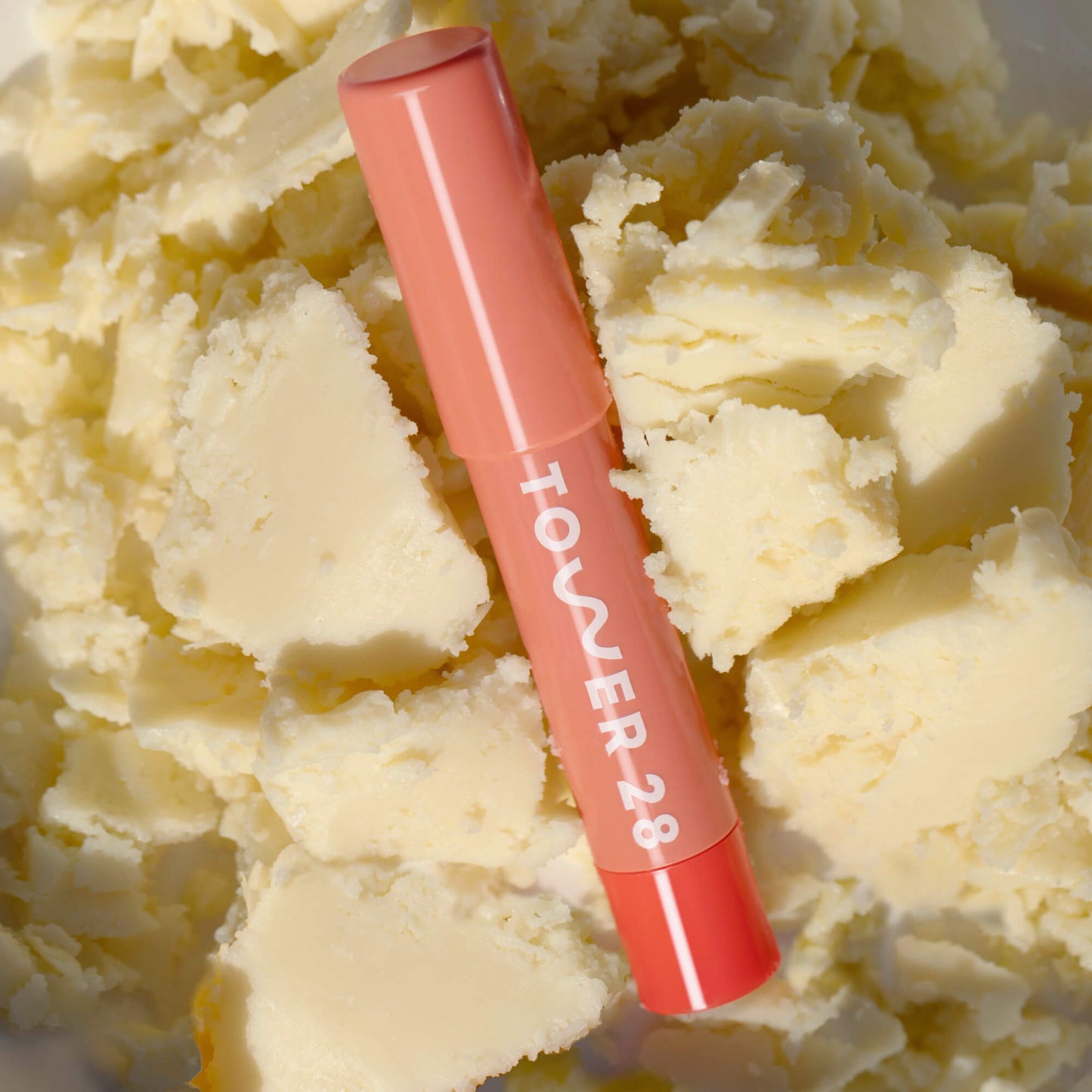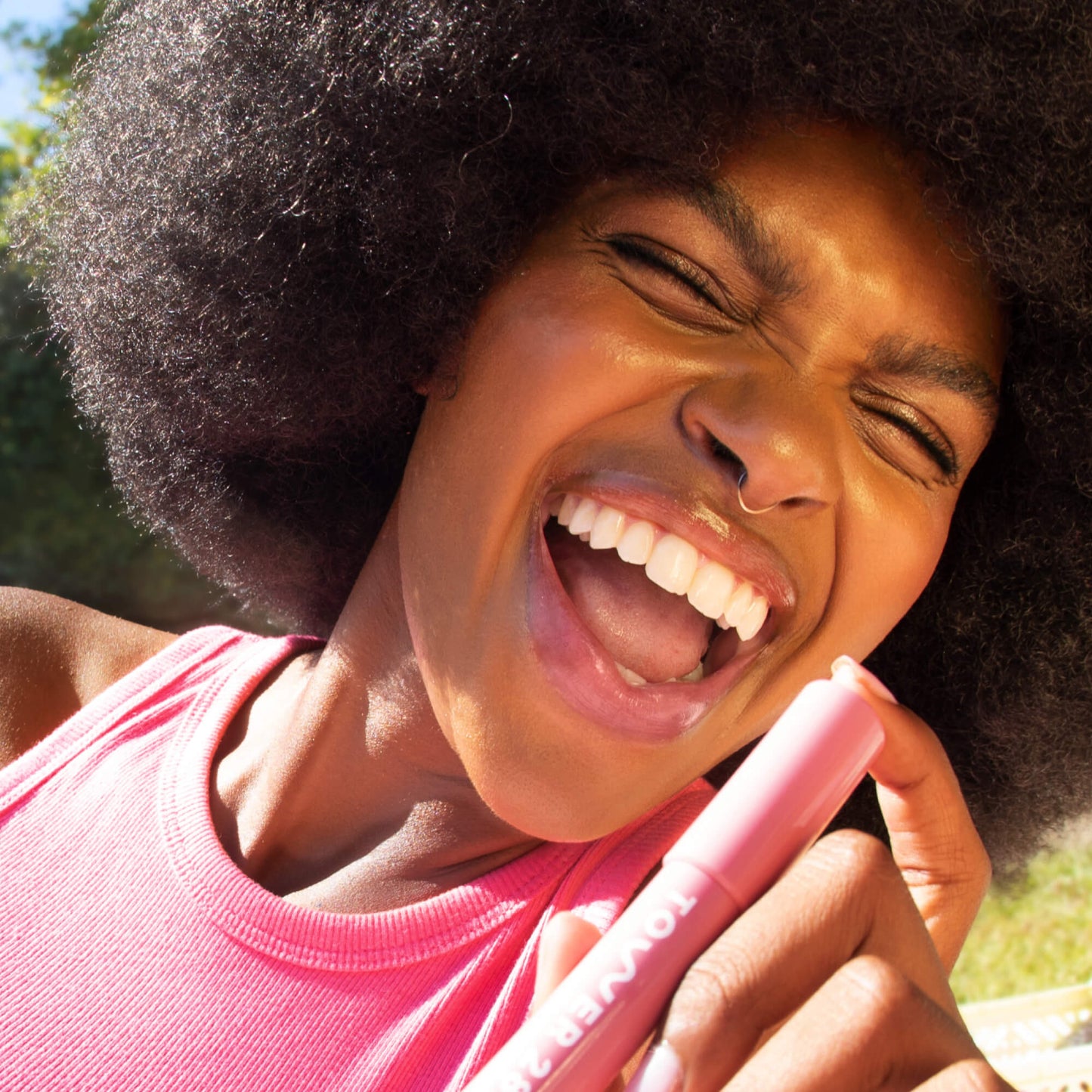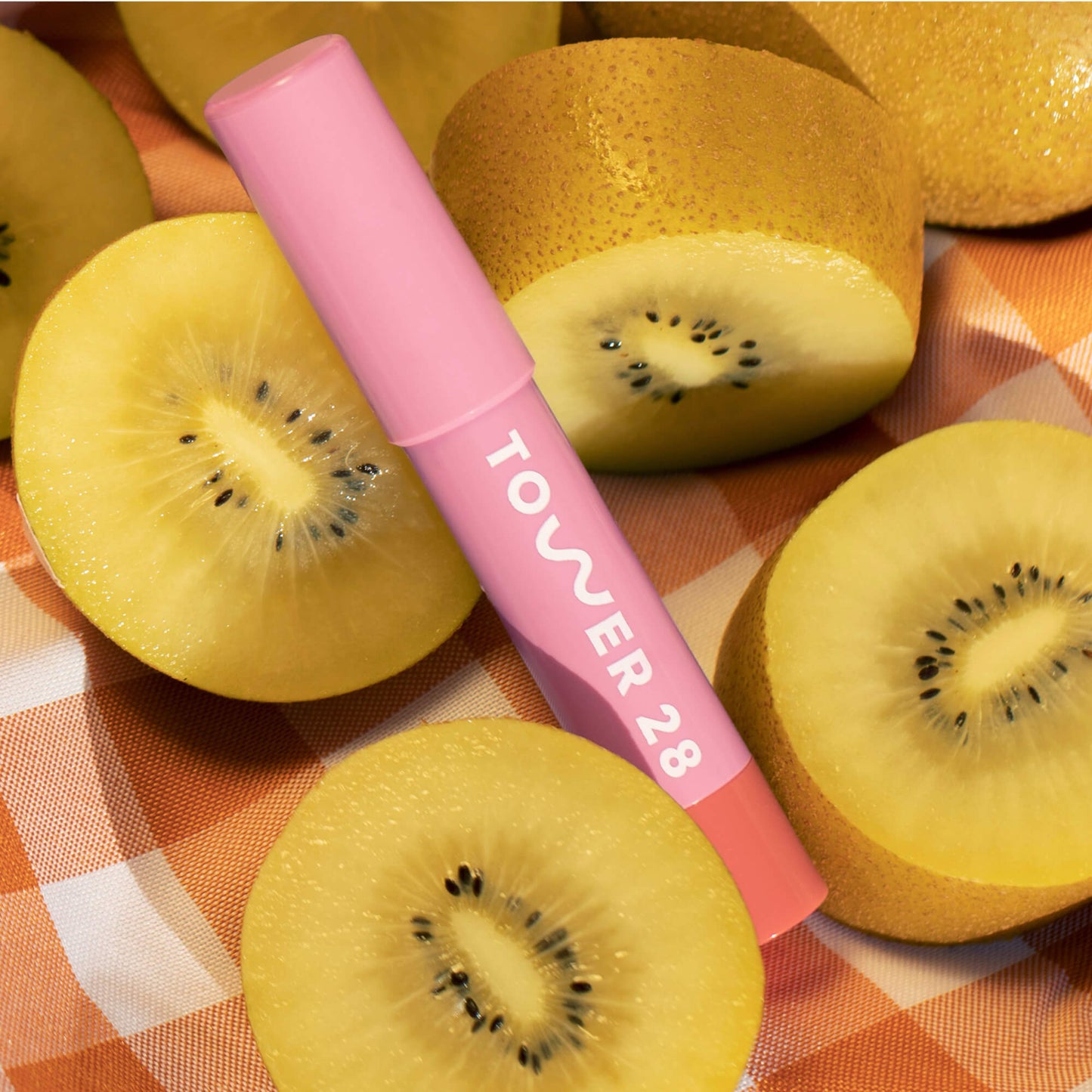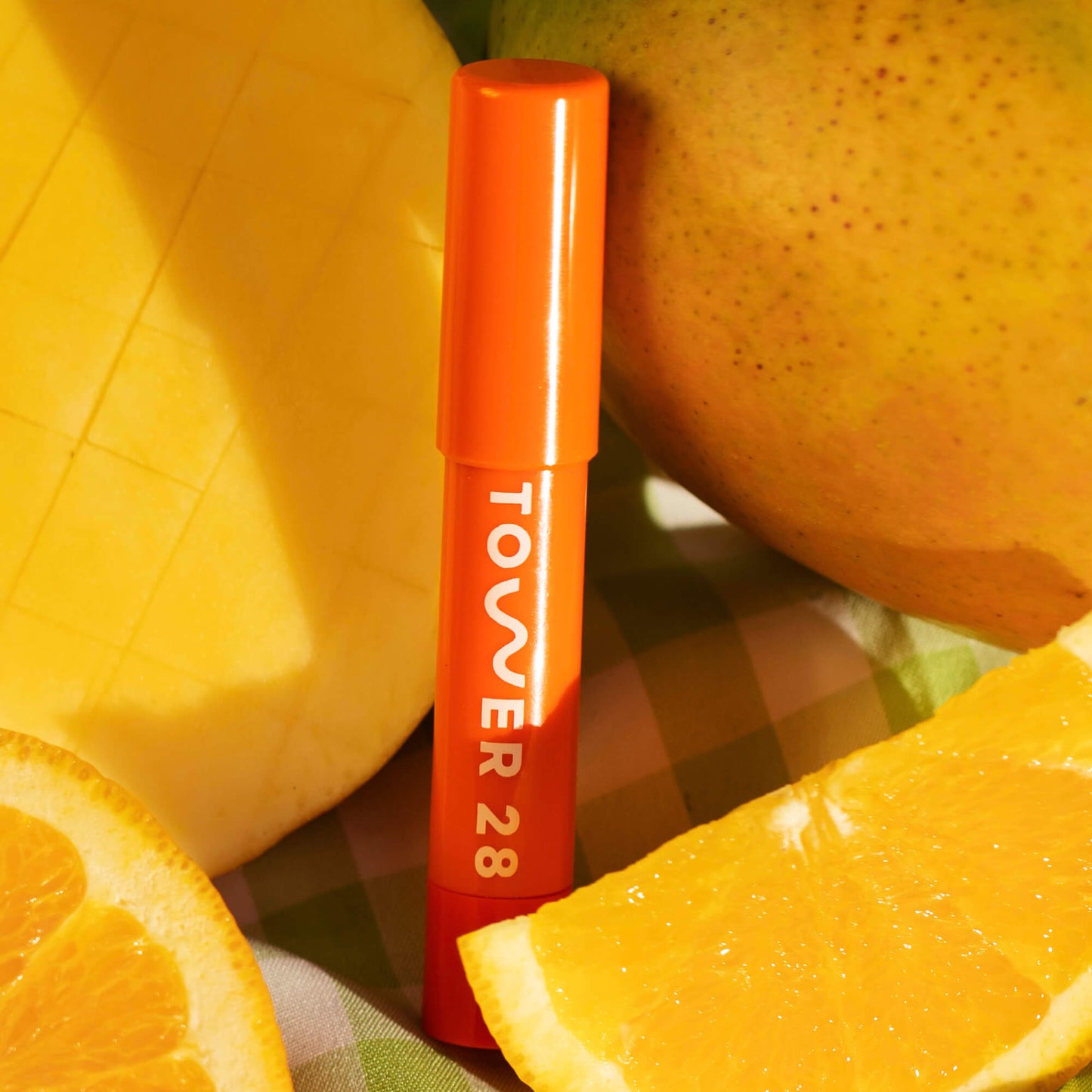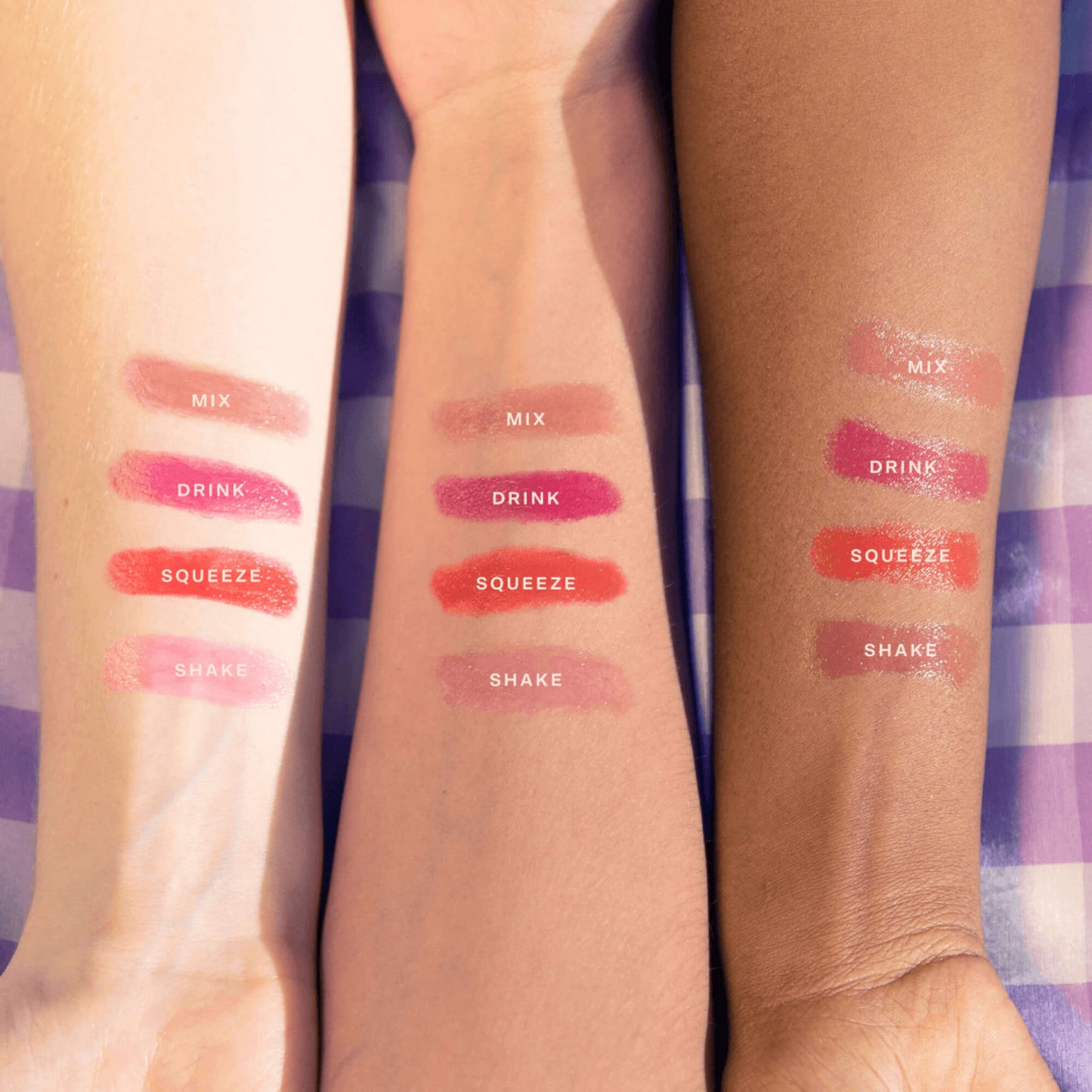 F.A.Q.
What does JuiceBalm Lip Balm smell and taste like?
JuiceBalm is fragrance-free and does not contain any synthetic fragrances or essential oils. We've kept it sensitive skin (and nose!) safe and we've named them juicy names instead!
Is JuiceBalm Lip Balm more sheer or pigmented?
JuiceBalm Lip Balm comes in both sheer and pigmented shades. Sheer: Mix, Shake. Pigmented: Squeeze, Drink
How is JuiceBalm different from ShineOn Lip Jelly?
JuiceBalm Lip Balm is a hydrating stick formula for easy application on-the-go. ShineOn Lip Jelly, on the other hand, is more similar to a lip gloss with a doe-foot applicator and jelly formula. Both are incredibly hydrating and juicy on the lips!
Is JuiceBalm vegan + cruelty free?
Yes, JuiceBalm Tinted Lip Balm is formulated without animal byproducts, and never tested on animals. ALL Tower 28 products are vegan & cruelty-free.
JuiceBalm IRL
JuiceBalm Lip Balm Swatches
Skin Type: Made for All!
New Color

Lengthening + Volumizing Mascara

Bestseller

Toner Treatment with Hypochlorous Acid

All-Over Hydrating Concealer

Save $6

Save $10

Cookie Butter Lip Gloss Set