Bestseller

Toner Treatment with Hypochlorous Acid

Bestseller

Toner Treatment with Hypochlorous Acid

New

Barrier Recovery Moisturizer with Ceramides

Bestseller

Toner Treatment with Hypochlorous Acid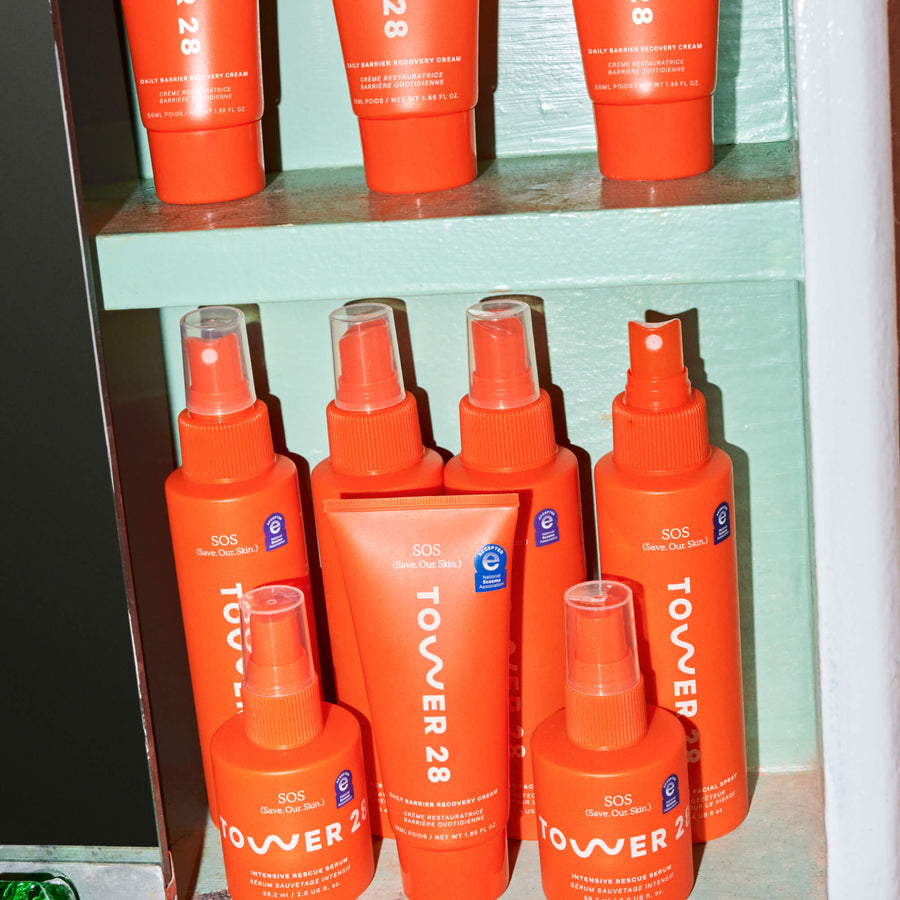 Designed for Sensitive Skin 😊
We're strict about what goes into our products (and what stays out). Our therapist calls it setting healthy boundaries.
High-Performance Product ✨
No compromises. Our award-winning clean makeup and skincare are top-shelf for a reason. Just ask Allure (Best of Beauty Winner x4!).
Vegan + Cruelty-Free
ALL Tower 28 products are made without animal byproducts and never tested on animals (just humans!).
Bestseller

Toner Treatment with Hypochlorous Acid

New

Barrier Recovery Moisturizer with Ceramides
Our Biggest Sale of the Year