Time to curl up on the couch in something comfy, eat cookie butter by the spoonful, and spend time with your loved ones, because #ItsOkayToBeSensitive during the holidays.
Free Shipping $30+ • Free Returns
👀

Limited Edition

😘

Non-Sticky Gloss

💜

Wearable Blanket

🥳

One Size Fits All

🌱

Vegan

🥰

Good-For-You!
View full details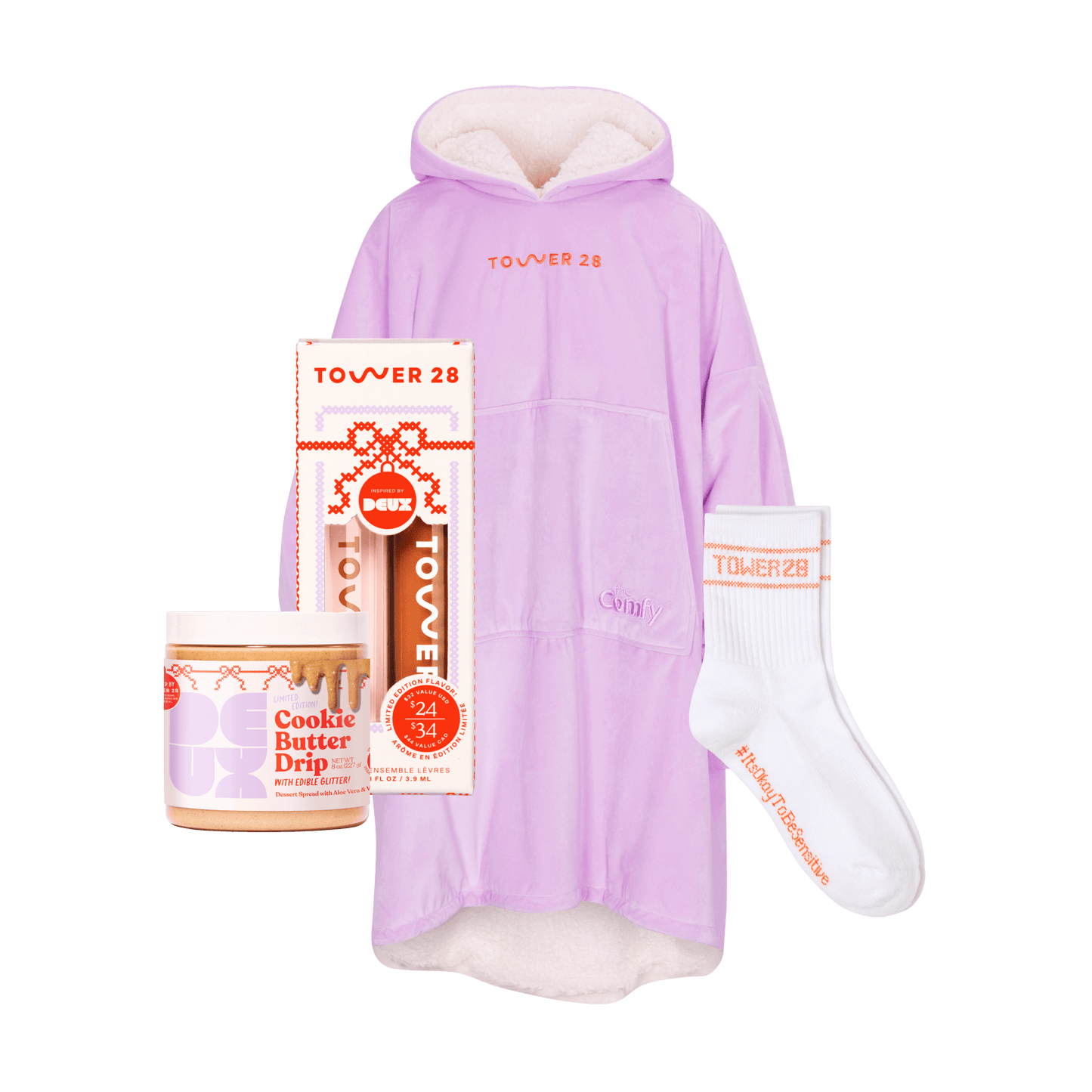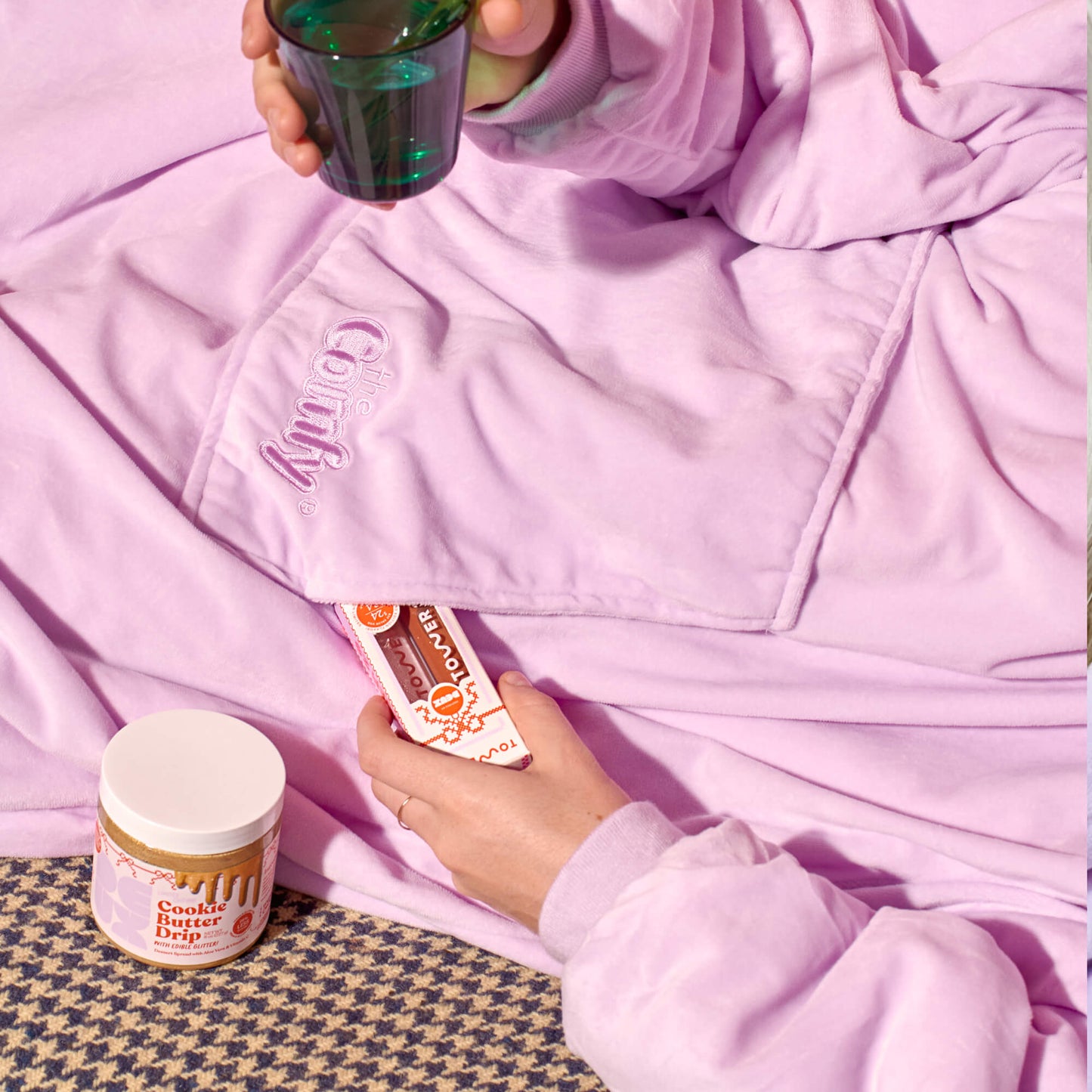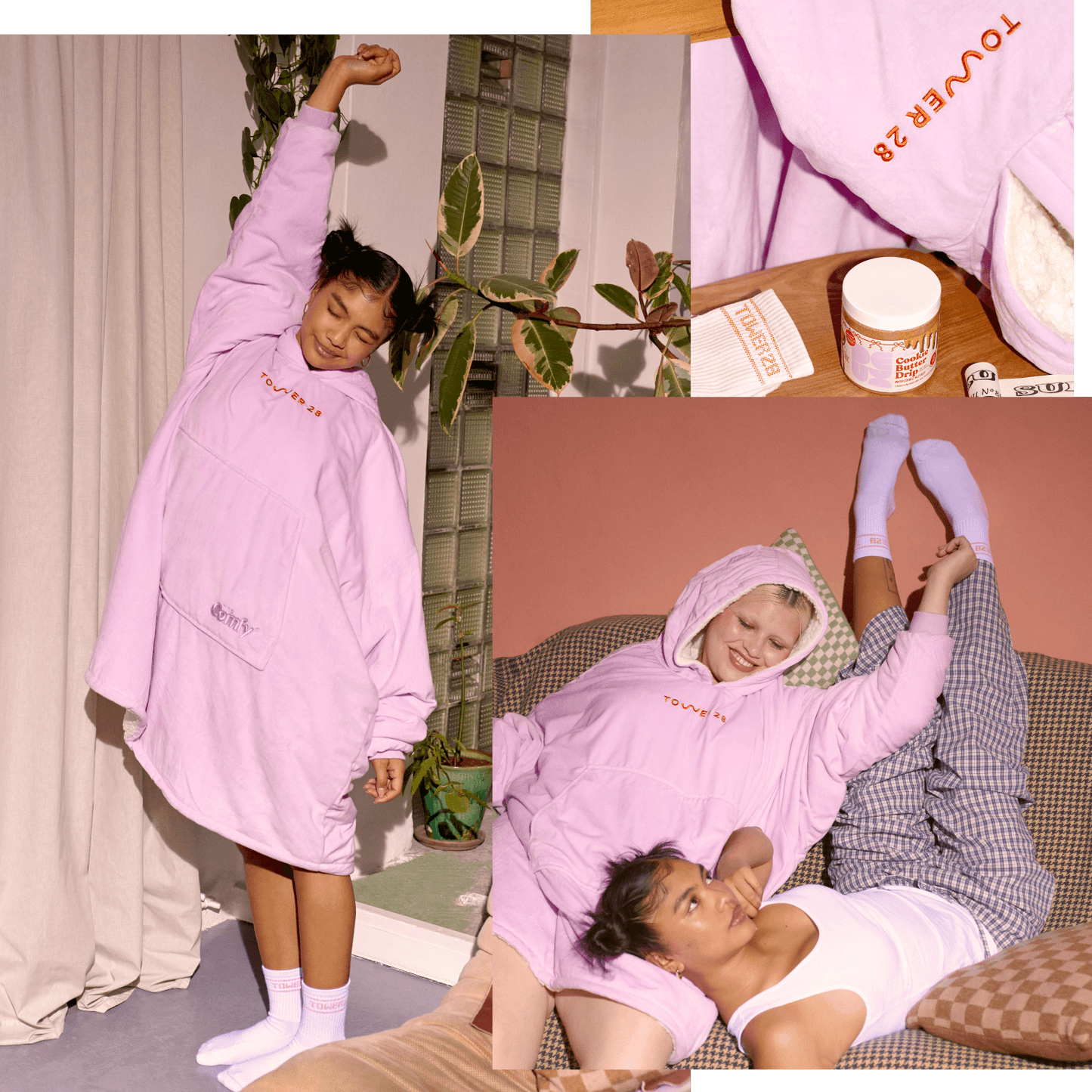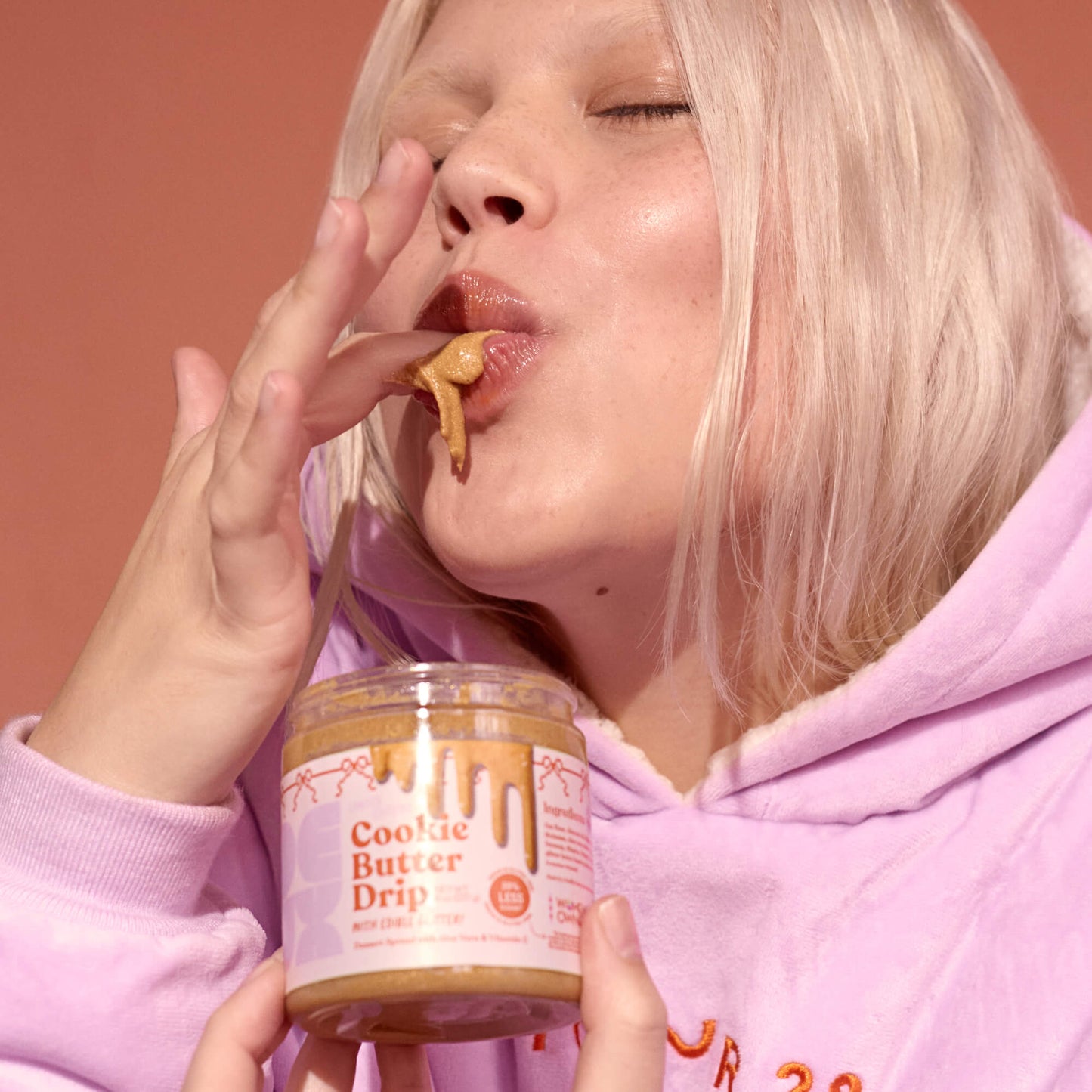 F.A.Q.
Does Cookie Butter Drip contain nuts?
Yes, all Deux products are made with nut butters (almond, cashew, or peanut) and are manufactured in a facility that processes wheat, dairy, eggs, peanuts, tree nuts, and soy.
How does the Tower 28 x Comfy® Original fit?
It's big, cozy, and one size fits all! Top to bottom it's 38" in the front, and 42.5" in the back.
Is ShineOn Lip Jelly vegan + cruelty-free?
Yes, ShineOn Lip Jelly is formulated without animal byproducts, and never tested on animals. ALL Tower 28 products are vegan & cruelty-free.